New Holland is celebrating 60 years since it developed its first self-propelled forage harvester and will mark the milestone with a Special Edition of its Forage Cruiser, featuring a distinctive livery and new features.
The company first entered the self-propelled market by adapting its SP818 pull-type machine into a self-propelled unit. Since then, it has continued to develop its portfolio with a series of industry firsts.
FR Forage Cruisers sold next season will bear a distinctive Anniversary livery featuring a 60th Anniversary decal, silver swash and silver leaf to symbolise the machine's advanced technologies and exceptional performance. The Special Edition forage harvesters will also feature MyPLM®Connect, UpTime Solutions and UpTime Warranty as standard.
New Holland is also celebrating with a European demonstration tour, which will cover the major forage harvester markets, including Belgium, the Czech Republic, France, Germany, Italy, Luxemburg, The Netherlands and the UK.
Henrik Aaskov Hansen, global product manager, said: "For the last 60 years, New Holland forage harvesters have constantly pushed the boundaries of performance, delivering the highest quality silage to meet the most demanding requirements of livestock farmers. More recently, our FR Forage Cruisers have also proven invaluable assets in biomass production, which is developing fast in response to the growing demand for sustainable fuels. As we mark this important milestone, New Holland forage harvesters are demonstrating how their versatility is helping our customers to improve their profitability and fully grasp the opportunities of new revenue streams."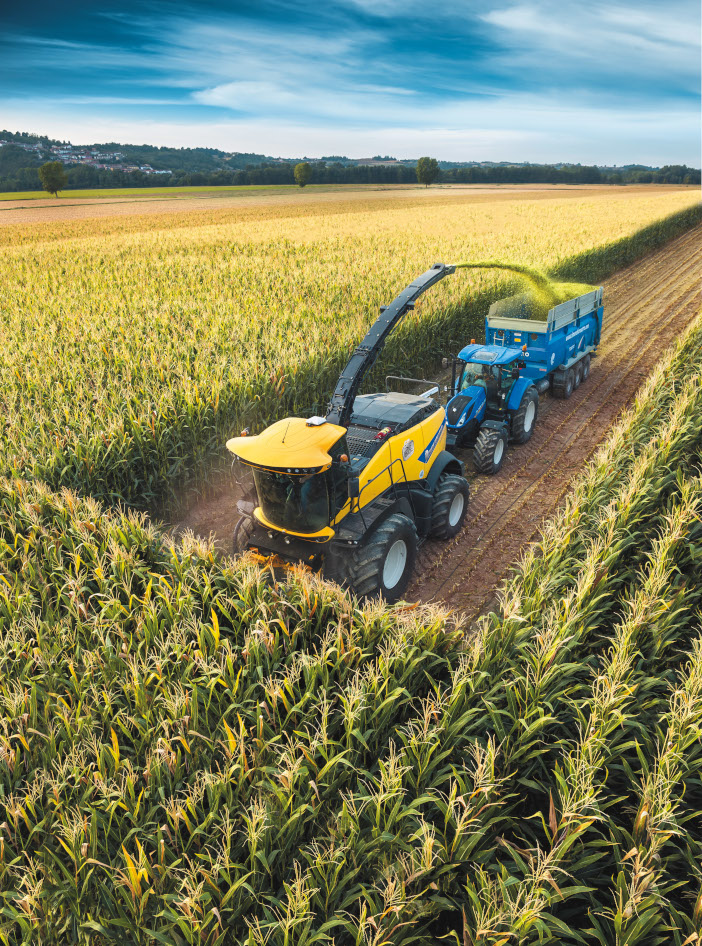 The FR Forage Cruiser
The current crop of New Holland forage harvesters features Power Cruise technology to offer maximum capacity in fields of varying crop density. HydroLoc ensures a consistent chop length, regardless of variations in the load, while the strong cutterhead is available in a range of configurations to suit.
ActiveLOC automatically calibrates the chop length based on the moisture of each swath, while the NutriSense NIR sensor provides valuable nutrient data collected in real-time by the harvester and sent to the MyPLM Connect portal. MyPLM Connect also provides telematics data about the machine, including vital machine parameters.
Florian Schmitt, Europe product marketing manager, said: "The technological evolutions on the current FR Forage Cruiser enable the operator to control a wide range of parameters on the machine to increase the quality of the silage. Whether we are cutting feed for livestock application, or biomass in various crops for biogas applications, the FR Forage Cruiser allows our customers to feed their business with the optimally chopped quality of the crop across all types of produce. The NIR technology provides a granular measurement of key nutritional values, and by using these in an applied environment, we can provide our customers with the highest quality in the stack, and as such support and manage a profitable and sustainable forage business."