Agricultural and groundcare machinery manufacturer, Amazone, has developed a new premium painting process for the ZA-V and ZA-TS mounted fertiliser spreaders and the ZG-TS bulk fertiliser spreader which protects the machine from corrosion.
The process involves a cathodic dip (known as KTL) for priming, which protects even the internal surfaces of tubes, followed by a powder coating which provides an extra-thick coat of paint for further protection and a high-quality visual appearance.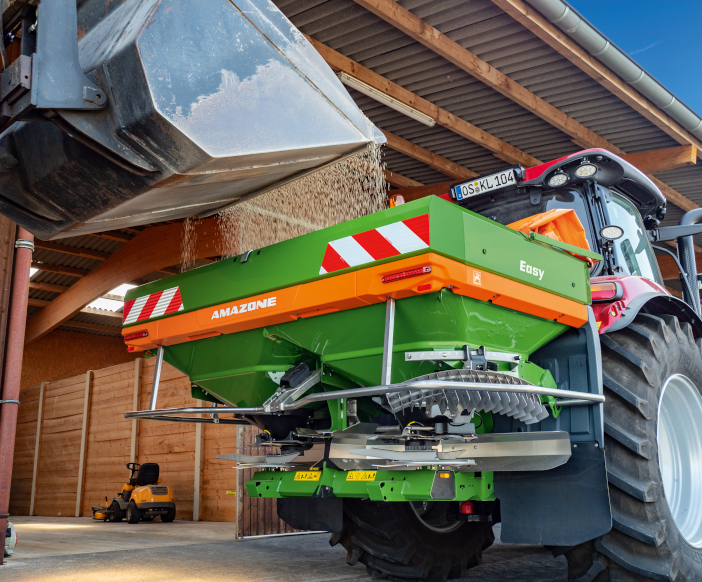 Due to this painting process, Amazone is able to offer customers a manufacturer guarantee of seven years against rusting through, starting with the 2022 model year. From March 1, 2023, customers can apply to have the guarantee activated for ZA-V, ZA-TS, and ZG-TS models, starting from the 2022 model year. This registration is done via the manufacturer's portal, myAmazone.
The painting is carried out in four main steps; firstly the carrier material is prepared for painting in 14 processing stages. The fertiliser spreaders are then subjected to zinc phosphating in order to prevent the formation of rust as effectively as possible.
The third stage involves the tick-layer KTL cathodic dip-paint process and finally, the powder coating is applied. The application of a particularly thick powder coating gives the spreader even better protection against mechanical demands, and it is provided with double corrosion protection as a result of the stove-baking process.