Case IH has kicked off celebrations to honour the 100th anniversary of the Farmall tractor, which was initially introduced in 1923.
The celebrations will take place during a year-long, multi-faceted campaign around the Farmall being 'The One For All'. The company will use social media, video stories and a dedicated microsite to promote the history and evolution of the tractor range.
"In 1923, we set out to design a tractor that could replace horses, and today, our Farmall still serves as the workhorse on farms across the globe," said Scott Harris Case IH global brand president. "Generation after generation, Farmall has been a symbol of modern farming, and we're excited to bring these stories to life over the course of 2023."
Major milestones for Farmall include:
1923: International Harvester engineer Bert R. Benjamin designs the first Farmall prototype  
1931: The F Series is presented for farmers with more acreage   
1939: Second generation Farmall designed by Raymond Loewy    
1941: Farmall introduces the world's first diesel row crop tractor
1947: The 1,000,000th Farmall rolls off the line 
1958: The most popular tractor in the US, the Farmall 560 is introduced
1965: First 2WD row crop tractor to exceed 100 horsepower is a Farmall
1971: Farmall goes global with tractors sold in 125 countries and components made in eight.
1974: Case IH sells its 5 millionth Farmall – the first tractor to ever reach that number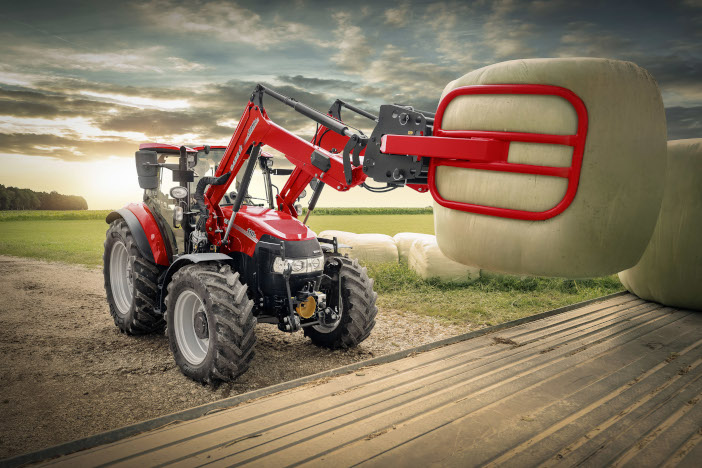 The Farmall was reintroduced in 2003 and has since been expanded to span from 31hp up to 105hp, with more than 30 models to choose from.
"Case IH is committed to creating a sustainable and productive future," continued Mr Harris. "We are proud to have 100 years of Farmall as our legacy and we're excited to be looking towards the next evolution of this tractor and what it will mean for our community of farmers worldwide."