Bridgestone's VX-Tractor tyre has been given the seal of approval on select 6R and 6M machines from the John Deere Manheim factory.
Designed for both in-field and on-road operations, the range is now available for UK and Irish farmers. The company's agricultural sales manager, Stephen Lamb, said: "We are delighted to be extending our partnership with John Deere, a prestigious and technology world-leading company. This announcement follows our VT-Tractor (VF) tyre approval, which is already available to John Deere customers.
"The VX-Tractor has proved itself to be an outstanding performing tyre, especially under intensive road use and in very demanding field conditions, offering the best of both worlds to the farming community within one product.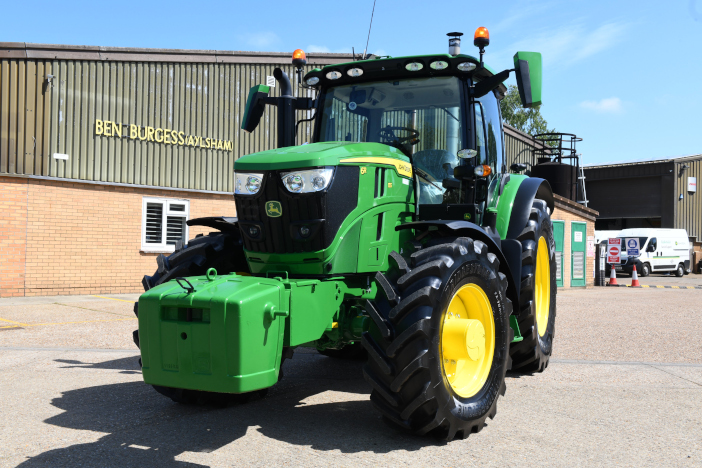 "It is constructed from robust casings with extra-deep and extra-long lugs, ensuring outstanding field traction and extremely long wear life. This means that farmers can go further and get more done, time and time again." 
The selection offered includes 600/65 R38 with 480/65 R28, 600/65 R38 with 540/65 R24, 650/65 R38 with 600/65 R28 or 650/65 R38 with 540/65 R28. All tyres come with a ten-year warranty, active from the point of tractor registration.
For more information go to www.bridgestone-agriculture.eu