Bridgestone continues to develop its position in the very high flexion (VF) tyre market with the news that John Deere has approved the VT-Tractor for selected 7R and 8R tractors in the UK and Ireland.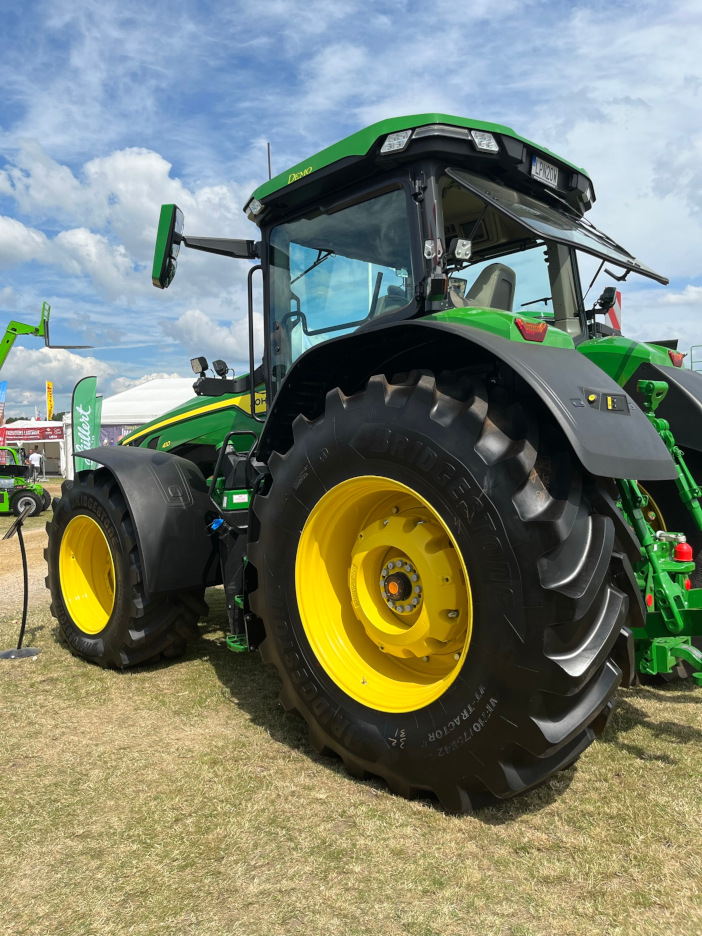 Eight sizes are now available from 30-inches up to 42-inches as a factory fit option.
Bridgestone North Region's agricultural product manager Keld Andersen said: "We are delighted to be further partnering with John Deere, a prestigious, leading tractor company which is synonymous with premium quality and performance across the industry.
"The VT-Tractor tyre has proved itself on the 6R Series Tractors from the Mannheim factory in Germany over a number of years now, and this is a natural progression within the UK and Ireland markets. The VF (Gen3) specification tyre really allows the farmers to tread as lightly as possible upon their soil, while the greater footprint from this type of technology also maximises the traction output from these larger horse-powered tractors.
"This VF tyre has an operating pressure range of 8 – 23psi. We see many applications running at sub 14psi. Therefore, it fully supports soil health and productivity practices, of the modern farm business."
The tyres come with a full ten-year warranty, reinforcing the company's confidence in the project.