Ford has announced that it will introduce plug-in hybrid technology to its Ranger model, with its first vehicle to be released in early 2025.
Production of the first ever Ranger Plug-in Hybrid will begin in late 2024, with deliveries to customers in early 2025. The new model mark a milestone in Ford's plan to offer a full range of powertrain options for customers.
Customers will also benefit from the Ford Pro ecosystem of solutions which offers charging, software and service options.
Hans Schep, general manager of Ford Pro, Europe, said: "The Ranger Plug-in Hybrid will help customers step forward into an electrified future, with more confidence and capability than ever before, while keeping Ranger at the forefront of innovation and leadership in the mid-size pickup truck segment."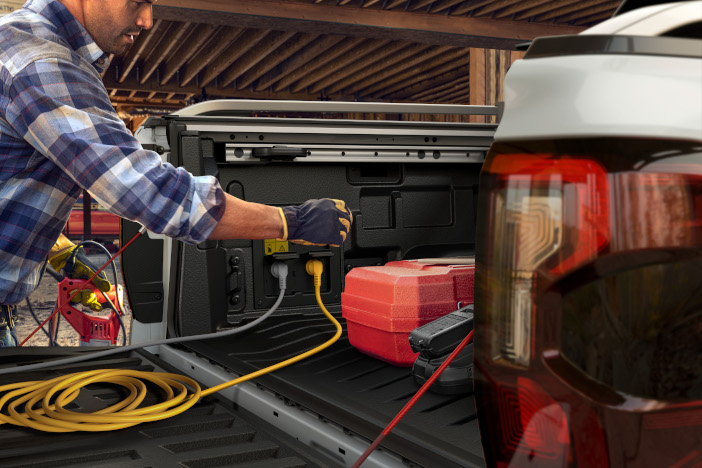 This model will deliver more torque than any other Ranger by combining a 2.3 litre Ford Eco-Boost petrol engine with an electric motor and rechargeable battery system. This allows it to be driven in fully electric mode for more than 28 miles, offering a solution to customers in low emission zone areas.
The maximum braked towing capacity of the model matches that of the rest of the Ranger line-up at 3,500kg. It will also offer Pro Power Onboard, which will allow customers to power high-draw tools and appliances remotely, by plugging them into power outlets embedded in the cargo bed and cabin.
Additionally, Ranger Plug-in Hybrid's EV drive modes provides flexibility to customers in how and when to use the EV battery power. It come equipped with four-wheel drive off-road capability, selectable drive modes and advanced drivers safety and drive assist features.
Mr Schep continued: "Our customers want electrified vehicles that deliver strong performance and affordable cost of ownership without compromising what they love about their truck. The Ranger Plug-in Hybrid is a best-of-both-worlds solution for work, play, and family – offering customers zero-tailpipe emission EV driving for short trips, or hybrid performance that delivers incredible off-road, payload and towing capabilities. And, with Pro Power Onboard for the first time, Ranger owners can power their work sites and campsites easily."