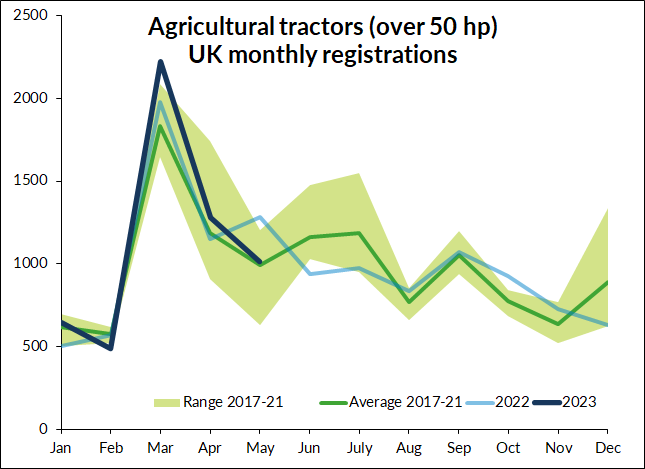 The Agricultural Engineers Association (AEA) has announced that 1,015 units were registered in May, 20.9% below the same month in 2022.
However, the organisation states that registrations were unusually strong last year, so this year's figure remains 3% above the average for this time of year.
The total number of machines logged so far this year now sits at 5,649 units, 3% higher than the same period last year and the highest total for the opening five months since 2019.