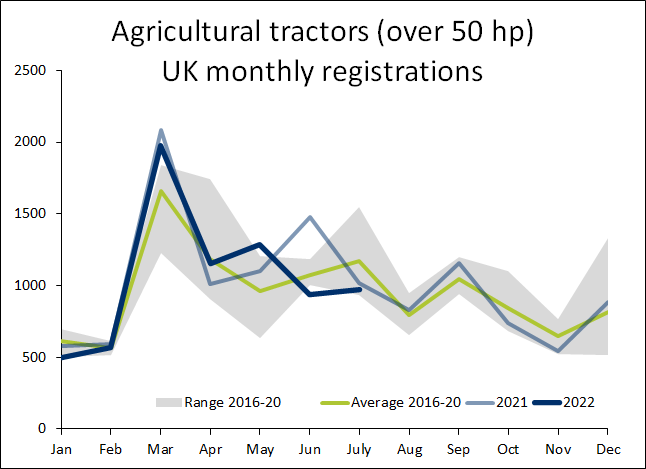 The Agricultural Engineers Association (AEA) has released tractor registration figures for July 2022, with 973 units registered. This is 4.5% lower than in the same month in 2021 and 17% below the seasonal average in the last five years.
Supply chain challenges and extended lead times continue impacting the number of machines registered. With demand still outstripping the supply of new tractors.
The number of tractors registered in 2022 reached 7,393, 6% below the same period last year but, according to the AEA, still slightly above the average.