The Agricultural Engineers Association (AEA) has announced that tractor registrations in March 2022 were once again lower than in the same month in 2021.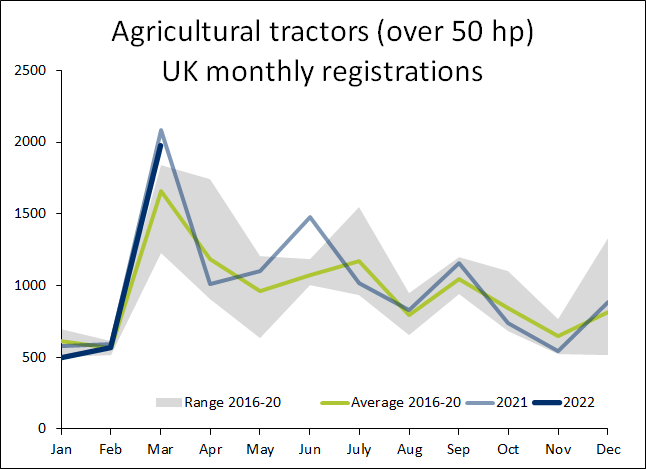 However, the AEA notes that March 2021 saw the highest number of registrations for any month since 2021.
1,976 tractors were registered in March 2022, a drop of 5.6%. This figure was almost 20% higher than March numbers between 2016 and 2020.
Registrations in 2022 so far have now reached 3,047 units, 6.5% lower than the same period in 2021 but 8% higher than the recent average.