The Agricultural Engineers Association (AEA) has reported a 14.4% decrease year on year for tractor registrations in August.
At 714 machines, the monthly figure was also slightly before the season average, making it the third month that registrations have fallen below expectations.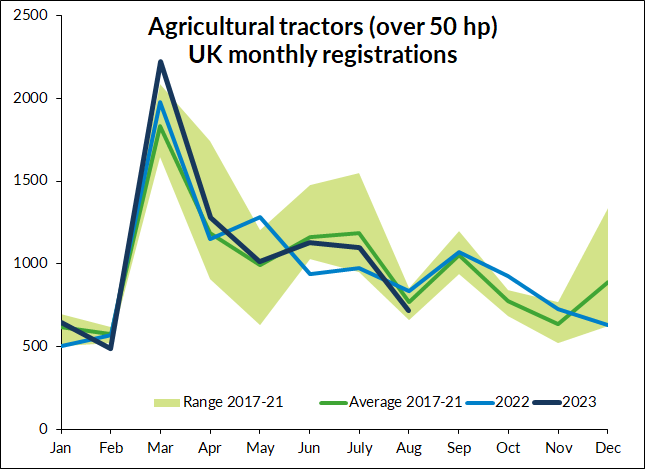 The AEA notes that August usually is a relatively slow month for registrations, with owners occupied with other activities. The stop-start harvest may have also had an impact.
Despite this, the total for 2023 remains 4.4% higher than in the same eight months of 2022 – an increase of 360 machines – and is 3% above the five-year average.
For more information go to www.aea.uk.com