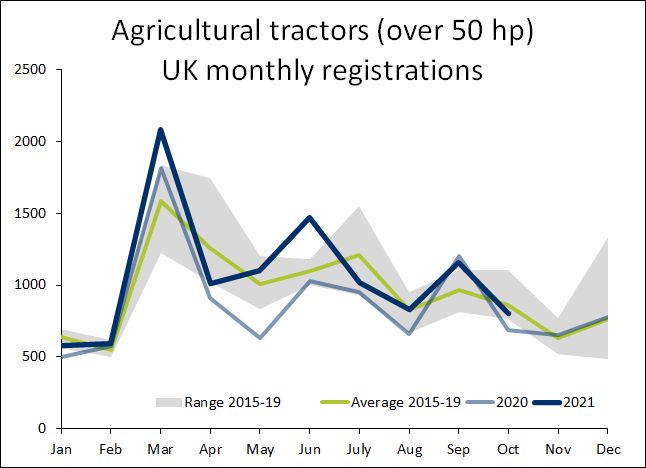 The Agricultural Engineers Association (AEA) has announced that UK tractor registrations above 50hp returned to year-on-year growth in October, with a total of 804 machines registered, a 17.4% increase on the year before. This is despite widespread disruption throughout the global supply chain which is impacting lead times.
In fact, the AEA suggests that the figure would have been even higher were it not for this disruption and that it is 7% lower than the five-year average prior to 2020.
The number of tractors registered in 2021 has already exceeded the total for all of 2020, with two months still to go. At 10,656 machines, the figure for January to October is 19% higher than for the same period in 2020.