At 926 machines, the number of agricultural tractors registered in October 2022 was up by 25.3% compared to the same month in 2021, according to the Agricultural Engineers Association (AEA).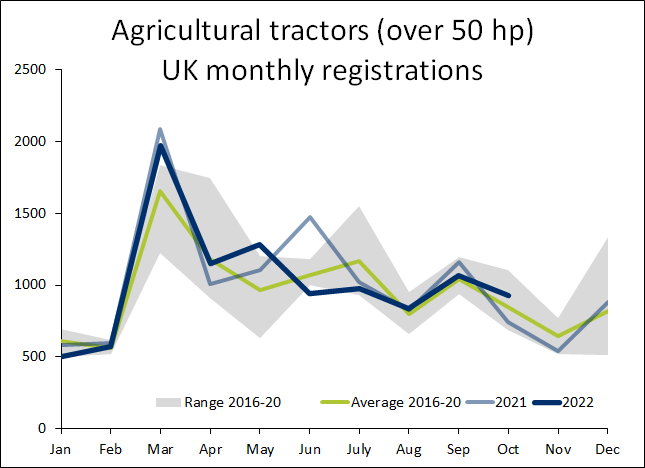 This is the fastest year-on-year increase since August 2021, and the monthly total is the largest for the time of year since 2016.
October was also the third month in a row where registrations were above the five-year average, with 10% more tractors registered than in a typical October.
Total registrations for the year to date have now reached 10,223, 3.5% fewer than in the same period in 2021. The AEA notes that it is unclear whether the upturn in October is a short-term one, or if it indicates that supply chain disruptions are beginning to ease.