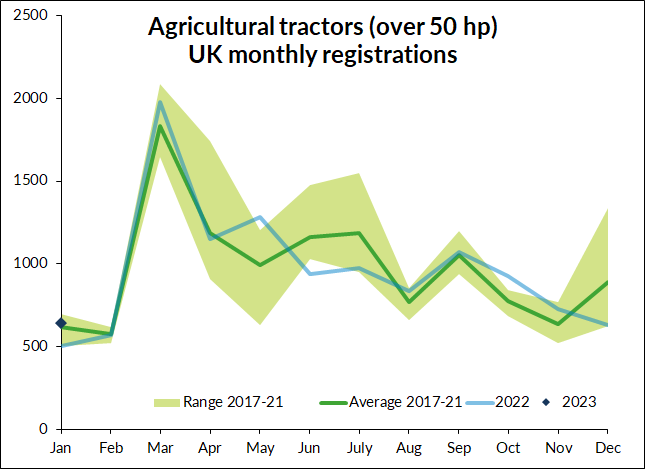 The Agricultural Engineers Association (AEA) has reported that 644 tractors were registered in January, a massive 28.8% higher than in the same month last year and the highest total recorded in January since 2019.
Despite the low number of registrations in December, this means that registrations in the last four months were 10% higher than the year before.
The AEA suggests that this recent growth is perhaps an indication that supply chain disruptions and long lead times are starting to ease.