The number of agricultural tractors registered in the UK in December dipped back below the level in the same month of 2021.
A total of 628 machines was logged during the month, which was 29% fewer than a year before and was also below the seasonal average.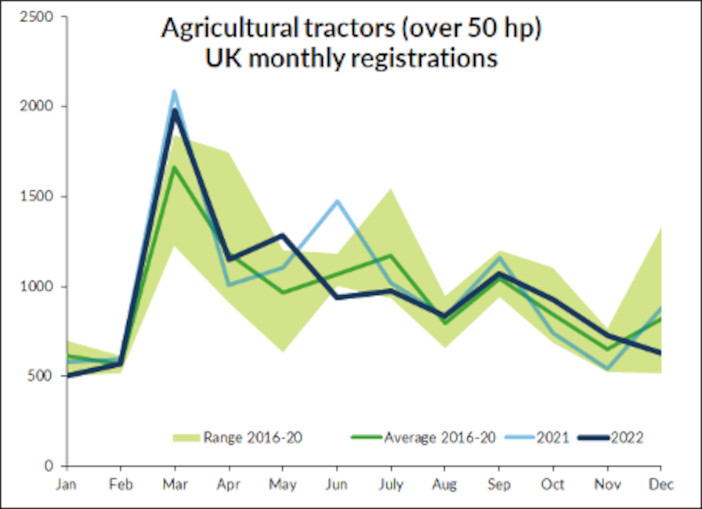 December figures can be inflated by upcoming regulatory changes, though, and this year's monthly number was well within the range seen in recent years.
The latest registrations brought the total for the whole of 2022 to 11,580 machines. That is 4% fewer than in 2021 but in line with the average for the previous five years. Strong growth in the previous two months meant that registrations in the final quarter of 2022 were higher than a year earlier.
Note: Figures on 2022 registrations by region and power band will be published next week and market share data for 2021 will also be published this month.