Alice Swift has joined NMR as agricultural services director. Starting her new role in January, she is responsible for the company's field operations, including milk recording and disease testing, customer services and marketing.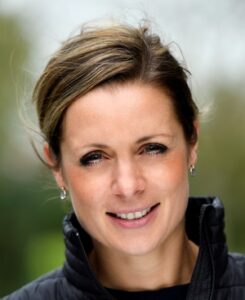 Mrs Swift has experience in developing and maintaining strong working relationships with livestock farmers, particularly in the dairy sector. She has 16 years as agriculture manager for retailers Tesco and Sainsbury's, and for milk buyer Arla, where she progressed to director of members and agri commercial.
From a farming background in Northumberland, Mrs Swift has a particular interest in forging close relationships with farmers to ensure a clear understanding of the demands relating to sustainable production and the value of data led decisions 
"The next decade will be defining for the sector as it faces increasing consumer pressure to produce food in a more sustainable and efficient way," she says. 
"I firmly believe that NMR has a key role in helping the UK dairy industry to achieve this. The company's expertise in data collection and interpretation, coupled with its strong field team, will assist farmers in demonstrating efficiency gains and carbon reduction to their milk buyers.  
Mrs Swift is a graduate in agri-food production and marketing from Harper Adams University.