The NFU has announced nine winners of the Farmvention competition, whittled down from hundreds of entries, which asked school students to design a project that combined food production with caring for the environment. The competition was designed to demonstrate how farming can play a key role in teaching Science, Technology, Engineering and Maths (STEM).
The winning entries were:
A waste saving app, designed by Alfie Roberts (Shoreham Village School)
Drones to help with flooding in Lincolnshire from Edenham Home Edders (Bourne Tuition)
A greenhouse designed for all seasons by Gregory Laycock-Hammond (Yatton Junior School)
A watering system for polytunnels to reduce water use, the Sensor Sprinkler 2021 (Wark C of E Primary School)
A vertical farming system on salt marshes, Multi Level Platform Farm Design (City of London Freemens School)
A smart irrigation system, Smart Irrigation (Wootton Park School)
A labelling system for British flowers, by Millie's Carbon Footprint Flower Label Project (Thomas's Clapham)
C-Shift: a carbon recovery and soil injector, designed by Samay Kachalia (Merchant Taylors School)
An arduino based lighting system for growing crops by Roland Christopher (Kings, The Cathedral School)
Winning entries will receive £1,000 for their school to spend on STEM or outdoor learning equipment, as well as having the opportunity to present their ideas at the Houses of Parliament later in the year.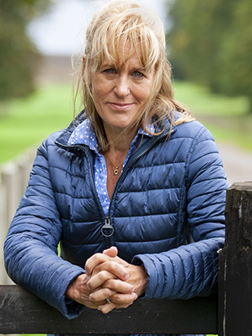 NFU president Minette Batters said "It always gives me immense pride to see the genuinely pioneering things our children are coming up with to bring farming and the environment together, but this year the calibre of entries was truly special. They all clearly recognised farming's vital role in producing food for the nation, as well as the role it plays in caring for the environment.
"We know from our recent NFU Education report there are substantial skills gaps in careers based around STEM subjects and that using agriculture to teach these important subjects can help engage children at a crucial age and show them their potential for exciting STEM-based careers. Teachers tell us that Farmvention is a great way for schools to teach STEM in a practical way. This is why we wanted to reward those winning schools with additional funding towards STEM or outdoor learning, which we know is such an important element for teachers.
"We see year-on-year how much the nation's schoolchildren love to get involved with farming as part of their education and we are working with the government to recognise and promote the role that farming can play in teaching vital STEM subjects in an exciting and innovative way, which will make a huge difference for pupils, schools and wider society."