Will Dunn, a 26 year old farming contractor from Helmsley, is celebrating winning a Young Innovators Award from Innovate UK. His all-in-one app, Ag-drive, allows farm businesses to become more efficient by digitally recording health and safety practices, timesheets, field maps and invoices.
With over 1,000 active users on the platform, the cloud-based app gives agricultural contractors and farmers a cost-effective and more efficient way to manage their business.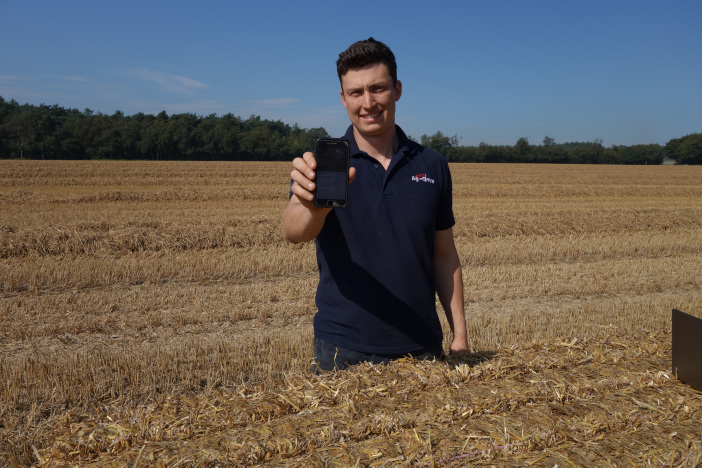 Mr Dunn said: "I've grown up around my family's agricultural contracting business so improving systems and practices to make life easier for those in the agriculture sector is very close to my heart. I am super grateful to be part of this year's cohort of Innovate UK's Young Innovators Award winners and excited to take advantage of all that the programme will offer.
"It feels great to be recognised by an organisation like Innovate UK and get the chance to work alongside some fantastic young innovators. I am really looking forward to benefiting from this programme and becoming more professional to grow Ag-drive as a business."
This year's award is supporting the work of young innovators, with each of the 94 winners receiving a £5,000 grant, one-on-one business coaching and an allowance to cover living costs. The competition received almost 700 applications and the high standard of ideas led Innovate UK to increase the number of winners by over 50% (94 this year, versus 63 last year).
Innovations came from a wide range of industries, ideas and experiences, but sustainability was a common theme – from onion skin as a cheap alternative to plastic to a new app for shoppers to store digital receipts. Other innovations included high fibre fizzy drinks, a smart medication dispenser and an app which provides new amputees with support.
The Young Innovators Awards recognise young people with great business ideas who have the potential to become successful entrepreneurs and future leaders in innovation. In addition to the awards, Innovate UK delivers workshops and briefing events to provide practical business advice to a network of over 12,500 young people across the UK.