Launched earlier this year, the first of Bobcat's R-Series telehandlers have been delivered in the UK. The three T41.140SLP 14m machines are the first of an order of five units purchased by Truelove Property and Construction Ltd, based in Lincoln.
With standard tyres fitted, the T41.140SLP offers a lift capacity of 4.1 tonnes, a maximum lift height of 13.65m and a maximum forward reach of 9.8m.
Established in 1968, Truelove Property and Construction is a family run business with the completion of nearly 1,000 homes to its name. It also has a subsidiary farming business called Happy Days Farming Company.
The new telehandlers were supplied by AMS Bobcat Ltd, based in Scunthorpe. Barrie Truelove, owner and director of Truelove Property and Construction Ltd said:
"We were not satisfied with the performance of our previous brand of telehandlers. We chose to replace them with the Bobcat telehandlers for a number of reasons including their suitability for our applications, the price, the lead time and the quality and locality of service offered by AMS Bobcat. It has been a very successful transition as all of our operators are very happy with the new Bobcat telehandlers."
The three models are in use on developments at Kirton Lindsey and Nettleham, in Lincolnshire, where the company is building individual two-storey family homes. The company is one of three main providers of structural or new home warranties in the |UK and abides by the Consumer Code for Home Builders 2020.
Presiding over the new machines is site manager Henry Truelove, Barrie's son. Henry recently completed his first Ironman challenge in Mallorca in Spain, where he performed well, narrowly missing the podium in his class. He also dedicated his race to raising well over £2000 towards the treatment costs for the mother of a good friend. She was seriously injured during a horse-riding accident and was put into an induced coma for several weeks and is only now learning to walk and talk again.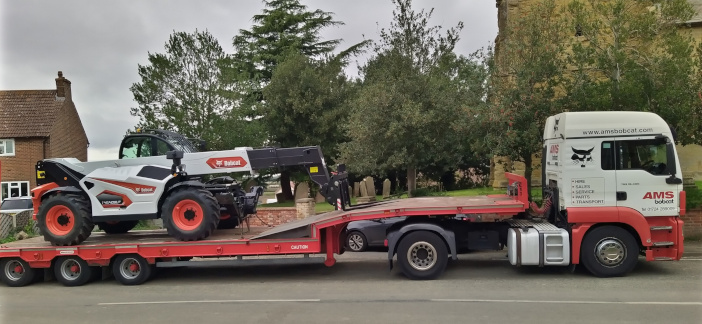 From construction to farming
One of the T41.140SLP units is being used on Worlaby Farm, near Brigg, where it is employed to lift and handle steel components to build a new 10,000-tonne grain store.
The farm is part of Happy Days Farming Company. The Truelove family bought their first farm in January 1994, at Farndon, near Newark, and then went on to buy Worlaby Farm and another in Kingerby, Market Rasen. Three further farms have since been purchased, with one at Snitterby in 1996 and two at Nettleham in 2006 and 2016.
Typically, the T41.140SLP would be used in construction, but the Truelove family have found agricultural uses including loading and stacking hay bales.
The Happy Days Farming Company primarily concentrates on arable farming, with more than 5,000 acres under management, but the company has recently moved into pig production. The company hires all its own labour and runs the farms in-house.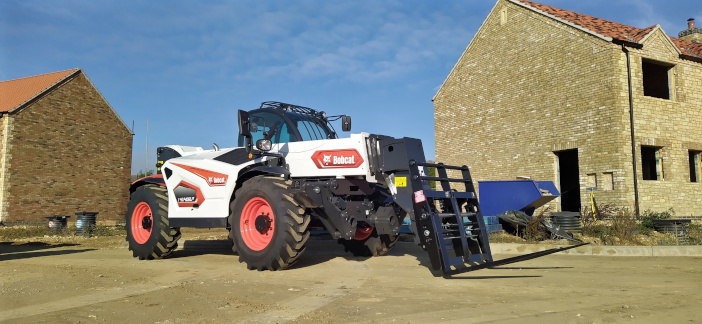 30 years and 4,000 machines sold
Established in 1992, Scunthorpe based AMS Bobcat is one of the longest standing Bobcat dealers in Europe. Throughout this time, the company has sold nearly 4,000 machines, with units heading into a wide range of industries.
The company is also responsible for sales and service of Bobcat skid-steers, compact track loaders, mini-excavators, compact wheeled loaders, light compaction and attachments throughout Lincolnshire, South Yorkshire and East Yorkshire.