UK manufacturer Electric Wheels offers a range of all-terrain, high-performance 4×4 electric UTVS for sale or hire. As well as producing zero emissions, the company states that the quiet performance of the machines makes them ideal for working with livestock, as well as offering a more comfortable driving experience.
The range is split into three core models, all of which can be fully road licenced and come with a 16amp plug (with a 13amp adaptor for the two smaller machines) that will charge the machine overnight.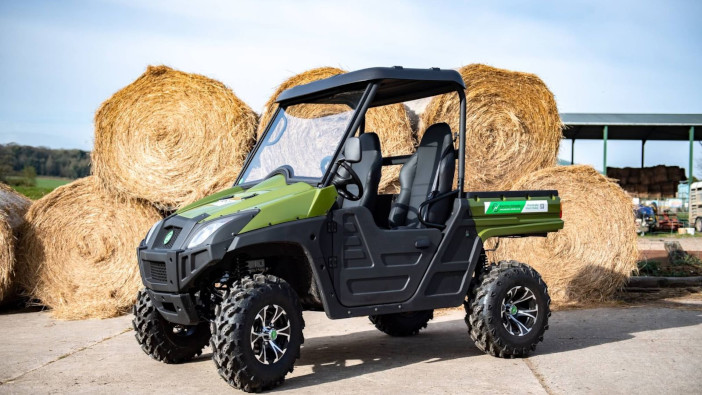 The Nipper
Designed for versatility, The Nipper has a slim design for accessing narrow passageways and gateways, with a cargo capacity of 250kg and a maximum towing load of 750kg. To unease unloading materials, the rear bed is equipped with an electric tipping mechanism.
The 5kW motor has a top speed of 28kph and can reportedly travel 75 miles on a single charge, while the 4×4 drivetrain ensures the machine can handle difficult terrain.
A choice of lead acid or lithium-ion batteries is available, as in the option of power steering. Prices start from £13,495 + VAT, with weekly hire costs starting at £285 + VAT.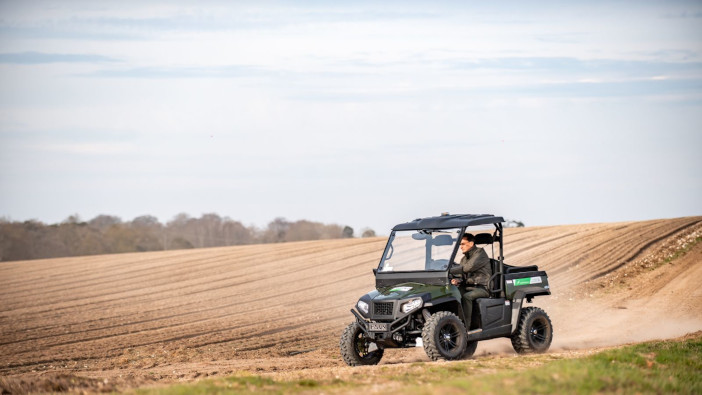 The Worker
The HiSun Worker is powered by a 5kW motor suitable for difficult terrains and offers a towing capacity of 680kg. Top speed is 25kph and the unit can travel up to 45 miles on a single charge.
As with The Nipper, a choice of batteries is offered, while The Worker can be specified with a fully enclosed cabin to improve operator comfort. Prices start at £12,995 + VAT, with hire charges starting at £285 + VAT per week.
The Beast
The flagship model in the Electric Wheels portfolio features a 15kW motor, with a 37kph top speed and a maximum range of 53 miles on a single charge.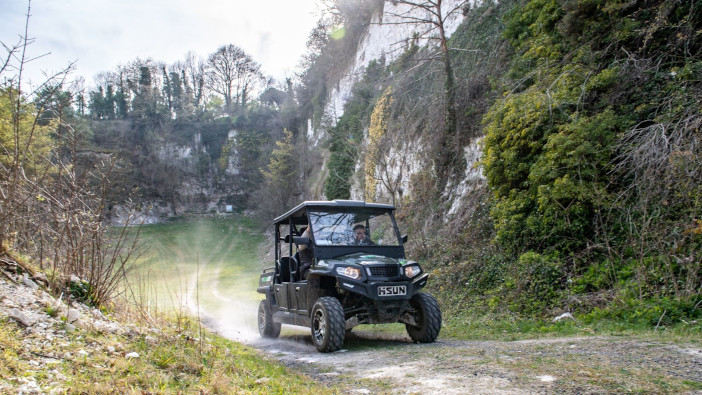 Towing capacity is increased to 1,500kg, while power steering, front winch and manual rear tipper are all included in the standard fitment. Customers have the choice of a two-seater or four-seater cabin, with the option of a fully enclosed cab.
The Beast is available with a 72v lithium-ion battery, which can be charged in just 5.5 hours according to the company. Prices start from £25,495 + VAT, with hiring charges starting £350 + VAT per week.
Customisation
Electric Wheels can offer a wide range of options, fitted by a team of engineers at the company's Norfolk base. These include cab modifications, a rear canopy, a searchlight, rear work lights and flashing beacons.
For more information go to www.electric-wheels.co.uk