To help operators struggling for storage in the tractor cab, JF Hudson Ltd has developed a new range of Compact Front Boxes that attach to the front linkage when the arms are folded up.
The company was approached by a customer struggling with a lack of storage space. James Hudson, owner and managing director said: "He needed somewhere to keep a decent set of tools with him. On the average tractor, there are not that many places for storage. People want to be able to take with them what they use or have somewhere to keep spares close by.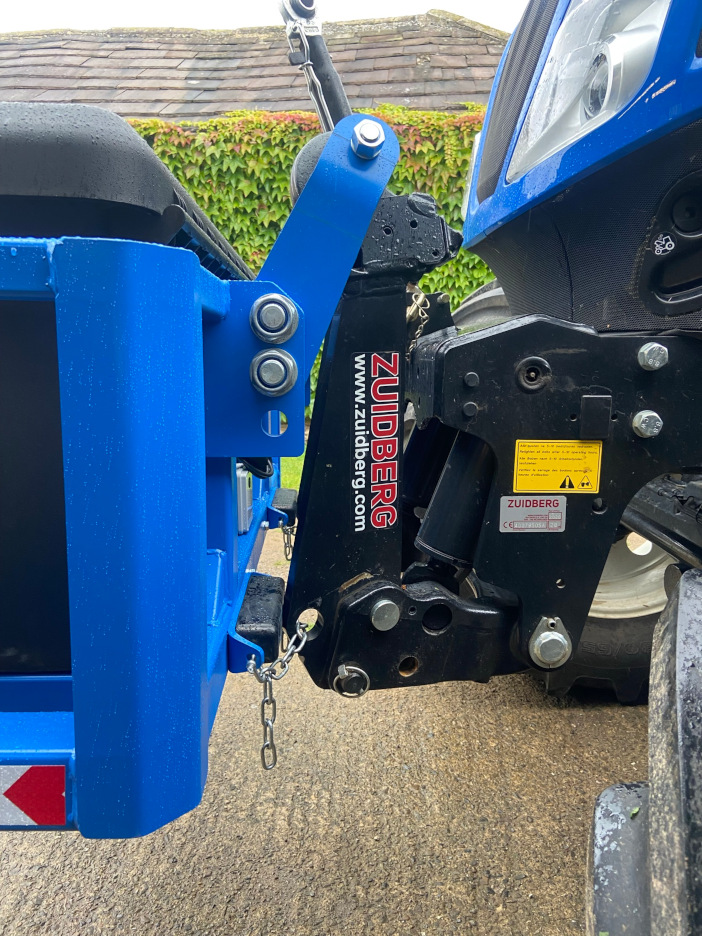 "We designed the boxes so farmers can keep on them what they need when they need it, whether it be spare parts, a leaf blower or consumables such as string or seed."
The low-profile design is said to provide excellent stability and a good line sight. Connecting when the front linkage is folded-up ensures that the box is kept as close to the tractor as possible, preventing it from sticking out and obscuring the operator's vision when pulling out of fields or gateways.
With contents securely stowed, it also removes the danger of moving objects in the cab during transport, or flying objects if the tractor rolls over.
James explained: "My brother was working as a silage contractor over in Australia and his boss had a policy that nothing heavy or metal or sharp could be kept in the tractor so that if you rolled over it wouldn't hit you and you end up injured or worse. You want things locked away, not stored loose."
Suitable for all
As the position of the front linkage varies between models, this posed a challenge for the company. "The bracket angles to fit different tractors took a bit of sorting out. Where the linkages are positioned varies because of where they pivot when they fold-up, but we have cracked it for most tractors", said James.
He added: "The other points to take into consideration are the lights. You don't want the box to catch what you are working on or the ground, so we made sure it sits higher than the lowest part of the tractor but lower than the lights."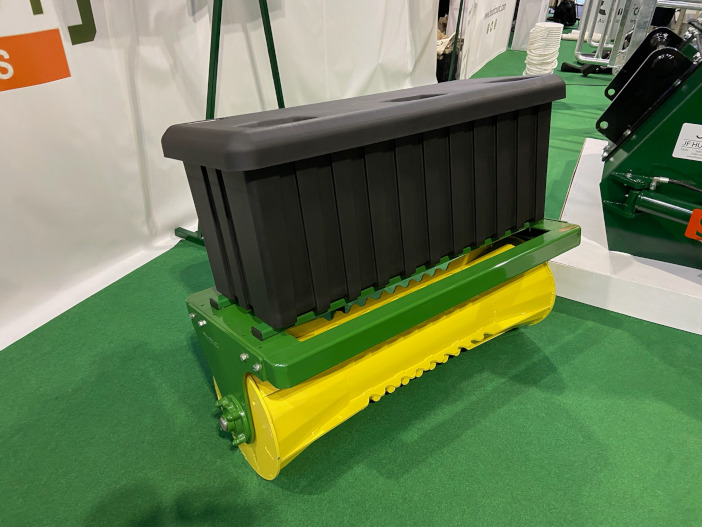 The Compact Front Boxes are available for any front tractor linkage and can be painted to suit the manufacturer's colours. Sizes range from 685mm wide up to 1,250mm and four finishes are available – plastic, powder coated, aluminium or matt stainless steel.
Customers can specify LED lights, steel locks, a spill box, water tank and soup dispensers, with other options including a laser-cut nameplate or logo of the buyer's choice. It's also possible to purchase an accompanying wheel-braked trolley to ease attachment and removal.
For more information go to www.jfhudson.co.uk