The latest Cenius-2TX trailed cultivators (4-8m) and the Ceus-2TX trailed disc and tine combinations (4-7m) can now be specified with the C-Mix Ultra tine system to improve performance. The new system is equipped with an automatic overload protection that utilises hydraulic cylinders and offers high reliability and durability, especially in extreme operating conditions.
It's said to be particularly beneficial in challenging soil conditions, with infinitely adjustable trigger force up to 800kg. This means that the machine maintains the desired working depth (down to 30cm) even in the toughest conditions thanks to the high trip clearance of the individual tines.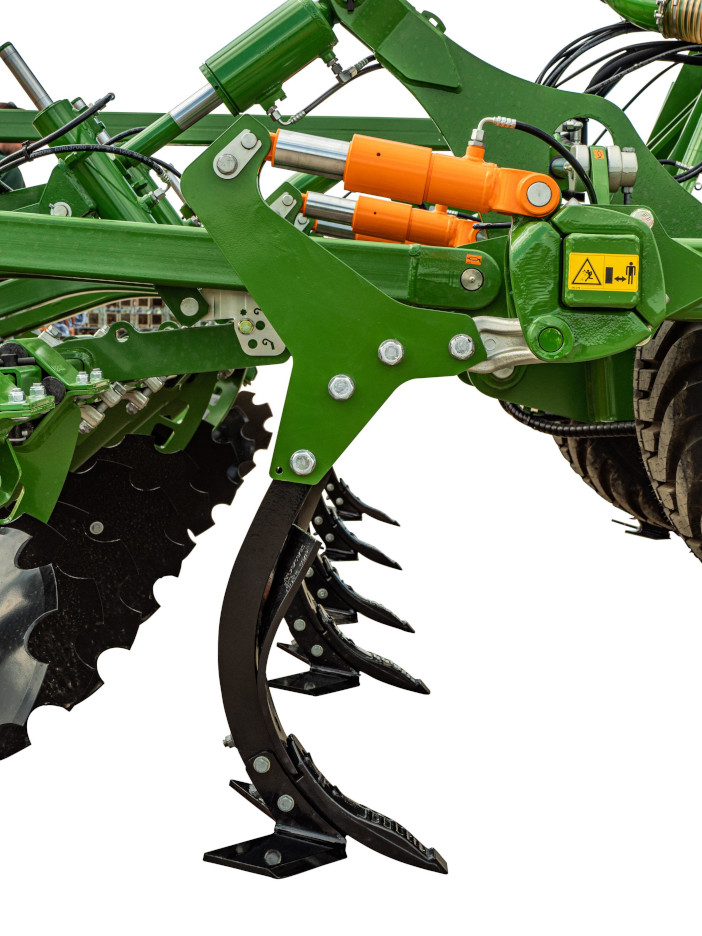 The system comprises hydraulic cylinders installed on the tines and centralised nitrogen accumulators and is said to offer highly dampened resetting. The number of accumulators is adjusted based on the number of tines so that there is only a small pressure difference if multiple protection devices are triggered simulataneously.
Stepless adjustment of the system can be carried out at the drawbar, where the pressure gauge is also mounted in view of the driver during operation. The C-Mix Ultra can be combined with the complete C-Mix share system, with some available as wear-resistant HD variants.
The C-Mix Clip quick-change system is also offered to speed up the changeover of the points.
For more information go to www.amazone.co.uk