Amazone has extended its range of KE 02 Rotamix rotary harrows with the new KE 6002-2 400 Rotamix, suitable for tractors up to 400hp.
It has been primarily developed for high working rates and quickly folds down from its 6m working width to 3m for transport. It is designed for solo use and cannot be coupled to a seed drill.
The unit is comprised of four tine carriers per metre, with the tines said to offer a good crumbling effect even on heavy soils. The high number of tines also enables a smaller spur gear to be used, leading to a robust, yet compact and lightweight design.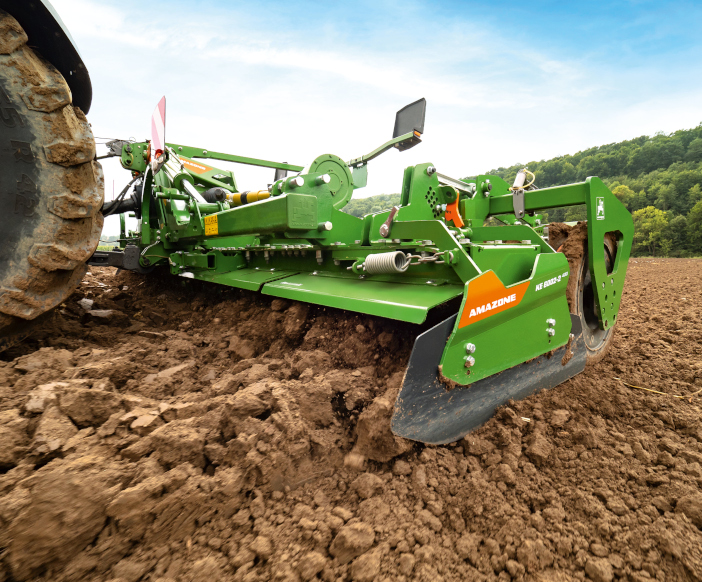 Also integrated is the proven Quick+Safe system, providing stone release and quick exchange of the 290mm tines.
A DirectDrive gearbox powers the machine, with a high power flow transmitted directly to the spur gears. Gearboxes are mounted on both sides and can be used with a 1,000rpm PTO.
Working depth is adjusted via a series of holes and the height of the levelling board is controlled by the roller. The levelling board also deflects upwards via the overload protection system and has been shortened by 100mm to improve soil passage.
Various rollers are available, including a tooth packer for full-width reconsolidation; a wedge ring roller for light and medium soils or a trapezium roller.
For more information go to www.amazone.co.uk