Rotary mower manufacturer Spearhead Machinery has announced that it will launch two new Multicut models, the 480 and 650, at the 2022 Agromek agricultural fair in Denmark, November 29 to December 2. The new models will be the first Spearhead mower to incorporate a flat top skin, and will replace the Multicut 460 and Multicut 650 rotary mower models.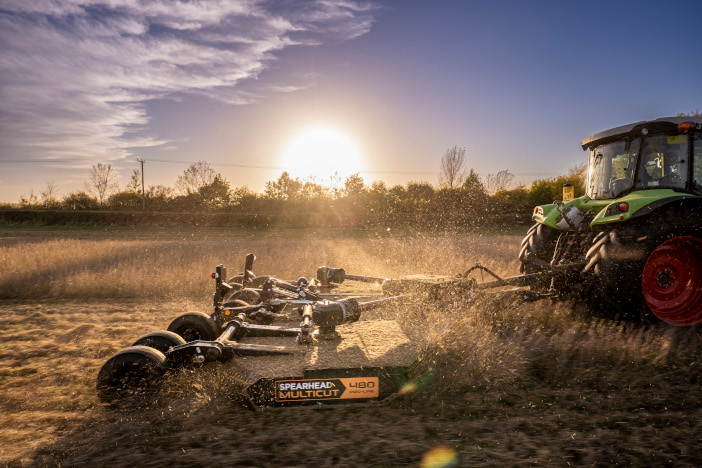 Both the new models are offered as an Ecoline and a Proline version. The Ecoline is best suited to less intense usage, such as grass topping, according to Spearhead. The Ecoline has standard wheels, fixed axles and three blades per rotor.
The Proline Multicut versions are designed for use in tougher environments and are popular for stubble management and suited to those mulching cover crops for sustainable green manuring schemes. The Proline has wide wheels, walking axles, Hydragas suspension, and includes Spearhead's award-winning six-blade Starcut Knife system.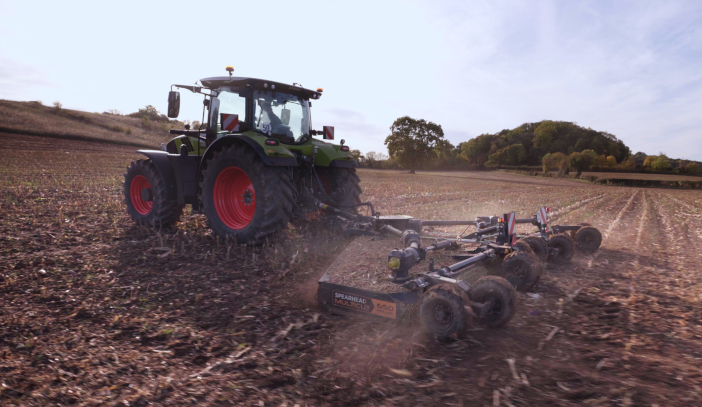 The Multicut 480 and 650 feature the EZ165 (165HP) gearbox, and have a 7-year warranty as standard.
Antony Prince, director of marketing and sales at Spearhead, said: "The launch of these new Multicut models – complete with flat top skins and the best possible gearbox warranty – demonstrates our commitment to relentlessly lead the market for quality, performance-built flex wing rotary mowers.
"Central for us is collaborating with our customers. They constantly highlight specific developments that could make their lives easier and get the job done faster. Focusing on the most effective improvements creates a winning situation for Spearhead and all those who choose our machinery."