The Torion range of compact, articulated wheeled loaders from Claas has been extended with a new 46hp machine, while the existing two models have received a boost in engine power.
The Torion 530 is powered by a Yanmar four-cylinder engine offering 46hp and fitted with a 61 litre per minute hydraulic system, enabling an articulated tipping load of 3,000kg. The loader arms use parallel-guided Z-kinematics which allow for a bucket pivot point of 3.18m, with a dumping height of up to 2.82m and a maximum reach of 1.46m.
Operation comes from the in-cab joystick, with the option to control the two additional circuits via a second lever or at the push of a button.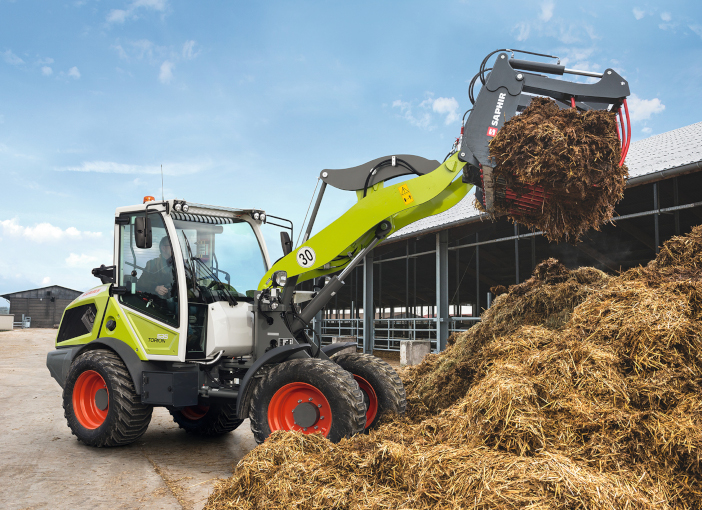 On the larger Torion 525 and 639 models, power from the 2.1 litre Yanmar engine has been increased to 74hp. These are both optionally available with either standard or High-Lift Z-kinematics.
With the standard system, overreach heights of 2.82m and 2.98m are possible, increasing to 2.97m and 3.18m on the High-Lift version. Depending on the variant chosen, maximum reach can be up to 1.71m, while hydraulic flow tops out at 80 litres per minute. The maximum articulated tipping load for these models is 3,500kg and 3,900kg respectively.
For more information go to www.claas.co.uk