Massey Ferguson has announced MF By You, a new service that will enable customers to specify their tractors to suit their agronomic, comfort and operational needs.
"We know every farm and farmer has different needs, so we are now extending our MF eXperience to ensure our tractors meet a greater variety of requirements, and that the process makes dealers' jobs easier," said Jérôme Aubrion, director of marketing, Massey Ferguson, Europe & Middle East.
"Our extensive global Voice of The Customer consultations ensure that every MF tractor is 'Designed by Farmers for Farmers.' MF By You, extends our personal touch by enabling farmers to select from extra additions they require."
Tailor-made specification
Customers have already been able to specify their machines with a range of options through the MF Configurator dealer tool but MF By You takes this a step further, enabling customers to select additions from a large catalogue.
"The wide choice of factory-fitted additions is designed to enable owners to increase productivity and comfort, boost performance and enhance operations. For example, the Central Tyre Inflation System protects the soil from compaction while reducing tyre wear and fuel consumption," said Mr Aubrion.
"Other MF By You additions increase versatility allowing, for example, MF Guide to be mounted on Visio Roof cabs – providing the benefit of both best-in-class visibility as well as accurate guidance. And, to ensure our tractors suit every specific requirement, the workshop also offers special rims and tyres, which are not available through the standard offer."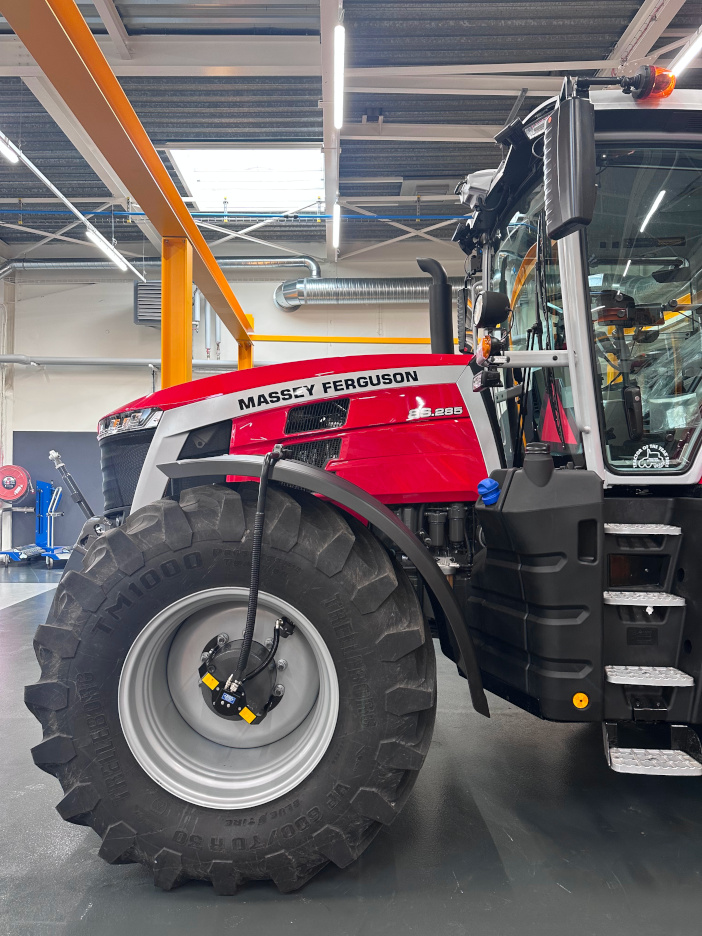 Other additions include tinted windows, floor mats and seat covers.
Dedicated workshop
MF By You will be fulfilled in a new 1,000m², dedicated workshop at the factory in Beauvais, large enough to accommodate ten tractors. All the modifications will be installed by specially trained engineers.
According to the company, this will also simplify the purchase process for dealers, allowing them to deliver additional, fully approved equipment factory fitted.
Installed equipment will comply with statutory regulations and homologation requirements, as well as conform to the same quality standards set by the factory. All additions will be covered by the same Massey Ferguson warranty.
For more information go to www.masseyferguson.co.uk