Alliance, the flagship brand of Yokohama Off-Highway Tires, has launched three new SKUs of the Agriflex+ 372 radial tyre range for tractors and harvesters. The VF800/70R42, VF710/70R42 CFO and VF900/60R42 bring the total number of sizes up to 18.
The company has worked with the Danish research body SEGES Innovation to conduct field trials of the range, showcasing the benefits of the very high flexion technology.
Tested on a tractor-trailer combination, the low inflation pressure of the Agriflex+ 372 and the Agriflex+ 389 cut the track depth during the application of liquid manure in half. At the same time, wheel slip was reduced by 4.4%, and measurements with a penetrometer showed lower soil compaction in the tyre tracks in the soil zone from 0 to 40 cm.
Furthermore, maize yields in the tracks exceeded those of the tracks on the 'conventional tyre plots' significantly by about 12.9 harvest units per hectare, i.e. by about 10%. Thanks to Alliance VF tyres – and depending on the working width of the liquid manure spreader – these results translate to yield increases between 1.5 and 2.2% per hectare and calculated profit gains due to higher yields and reduced slippage of up to 80 EUR per hectare.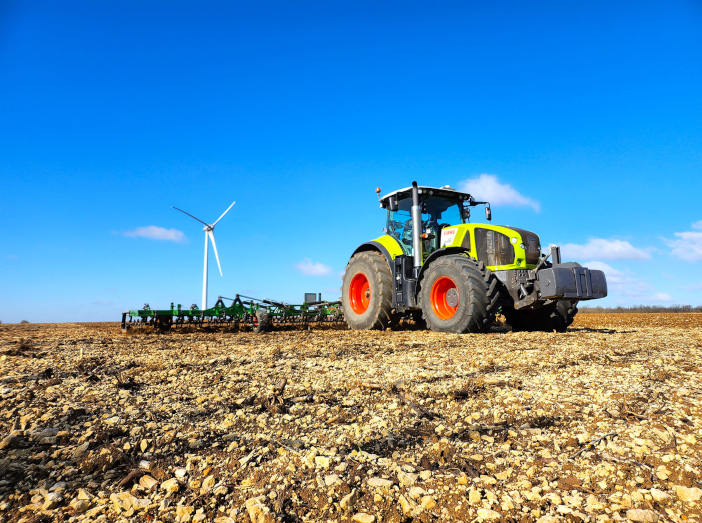 User feedback
Vincent Boué, who runs a contracting business with his brother Stéphane in southern France, is one of the many farmers who recently gave positive feedback to the Alliance brand.
The Boué brothers chose the Agriflex+ 372 for their Bourgoin B410 corn harvesters – amongst other reasons – due to the higher load index, large pressure range and larger footprint. All in all, the Boués feel that the price/performance ratio of the VF tyre is very advantageous.
Vincent Boué's conclusion is clear: "After 300 hours of use in what we can say were relatively easy conditions in 2022, that is very dry, we are completely satisfied."
There is equal appreciation from Guillaume Comte with a farming business which provides a full service for a few neighbours in France. After mounting the Agriflex+ 372 on a first tractor, the experience was so satisfying that a second tractor was equally equipped with these tyres.
Guillaume Comte said: "What I find very interesting about Alliance is that it allows me to avoid or not consider costly tyre solutions. In addition to having regained traction and comfort on the road, we have less impact on the ground in wet conditions and this is clearly progress that is allowed by the Flex technology.
"The other interesting thing is the price-quality ratio for replacement tyres providing fantastic traction and almost maximum comfort. For the time being, I am very happy with the overall offer."