A long, dry summer has resulted in tight forage supplies and variable silage quality as farmers consider their feed rations this winter. Added to this, there is increased pressure to reduce the carbon footprint of feed, which is adding further challenges to farmers who are looking to maximise margins.
The dry conditions have severely hampered silage quantity and quality, with the prolonged growing period (due to a mild winter) seeing increased levels of lignin.
"This means it will be much harder for the rumen microbes to break down the silage fibre, which will slow digestion, cut passage rates and restrict intakes," said Trident Feeds ruminant technical manager Charlotte Ward.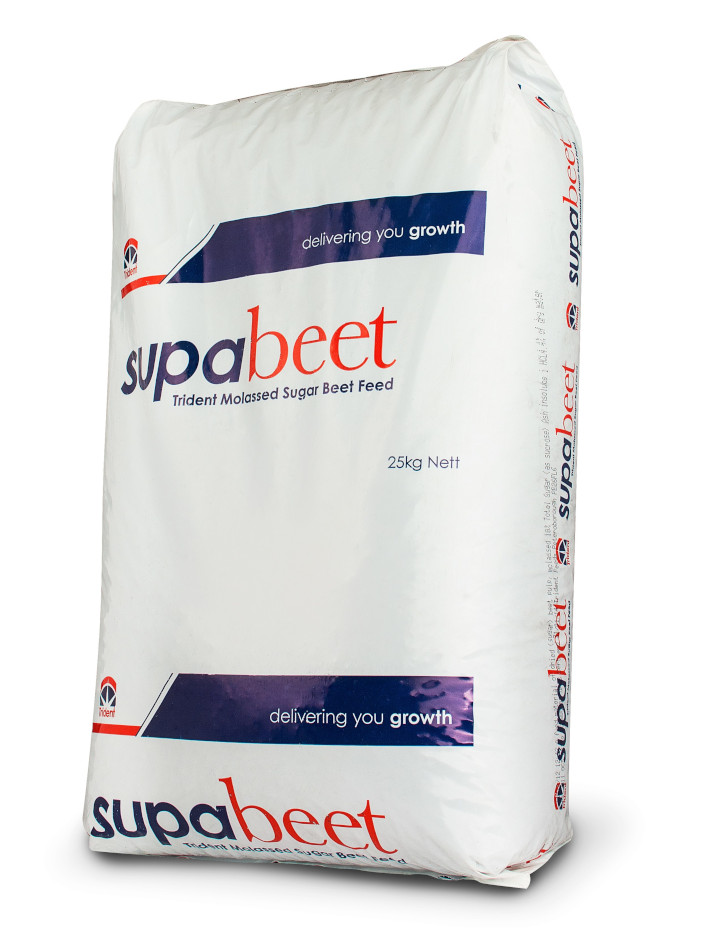 Increasing fibre digestibility
"It will be important to increase fibre digestibility to help improve feed efficiencies, in doing so boosting the potential to significantly increase milk production," Ms Ward added.
Fibre is an important energy source and vital for the correct rumen function, however, the energy is only available if this fibre is readily digestible. The ration must therefore be optimised, with balanced energy release. If it contains too many rapidly fermentable carbohydrates, this can create an excess of lactic acid leading to acidosis or sub-acute ruminal acidosis (SARA).
"Many energy feeds contain high levels of starch and low levels of digestible fibre, which together can create an acidosis risk. A good solution is the digestible fibre in sugar beet feed, which breaks down in the rumen more slowly, providing a balanced source of energy supply," said Ms Ward.
Sugar beet is highly palatable, with the molasses added to many beet products helping to drive up intake and increase production. The digestible fibre in sugar beet is also known to promote milk fat production.
A lower carbon footprint
With a higher energy content than other sources of fibre, such as soya hulls, sugar beet feed also has a significantly lower carbon footprint.
"UK-produced sugar beet feed is unique in being made only from fully traceable, non-GM, sugar beet grown on British farms," explained Trident Feeds national sales manager Alistair Jackson. "This allows for very close control over quality throughout the feed production chain, from planting right through to the distribution of sugar beet feed on farm."
As a homegrown feed, it also has many environmental and sustainability benefits, with the Global Feed Lifecycle Analysis (GFLI) database showing that sugar beet feed has a quarter of the carbon footprint of that of imported soya hulls (460 Kg CO2eq/T versus 1,824 Kg CO2eq/T).
"The result is a feed you can trust to perform consistently, reliably and economically, while boosting environmental credentials. For year-round improvement of rumen fermentation and production efficiency, British sugar beet feed really is very hard to beat," concluded Mr Jackson.