Renowned professor of dairy science, Phil Garnsworthy, has helped to launch a new palm-free fat supplement which his research indicates has the potential to offer a new approach to feeding ruminants.
Utilising the research capabilities within the Centre for Dairy Science Innovation (CDSI) at Nottingham University, the envirolac supplement has been proven to increase dairy milk yields and quality, while also offering a lower carbon footprint when compared with a soap fat supplement.
The project compared the new product, produced from locally sourced vegetable oils with marine oils, against a palm-oil-based fat supplement.
Supported by The Centre of Innovation in Excellence in Livestock (CIEL), the research was instigated to determine the effect of envirolac on milk production, cow health, fertility, feed conversion efficiency and potential implications on healthier milk for human consumption.
Professor Garnsworthy initially presented the results of the trial work at Dairy Tech 2022 in April and commented: "The aim of our trial was to demonstrate that envirolac performed just as well as a calcium soap, however, what we actually discovered was that there was a significant increase in milk yield and butterfat production, with no impact on dry matter intake. Overall, we found an increase in feed conversion efficiency."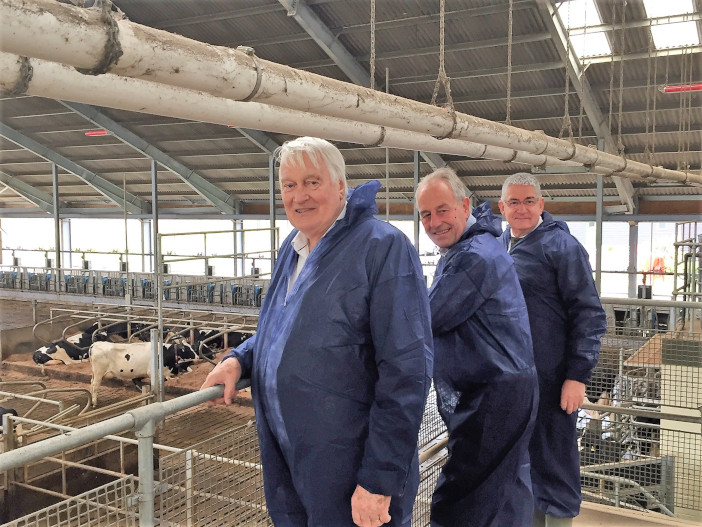 He added: "Targeted and precision feeding of envirolac offers producers significant financial gains through improved quantity and quality of milk produced and reduced cost of concentrate feeding."
Robert Jones, UFAC-UK managing director explained: "Backed by scientific research, we are making breakthroughs in feed formulations, removing the need for palm oil and reducing the reliance on soya.
"We are unlocking the door to a more sustainable future that will positively impact the environment while transforming animal health, and increasing performance and profitability."
Initial results indicate a potential financial benefit to the UK dairy herd in excess of £85 million, based on the market prices when the research was unveiled. Notably, the carbon footprint was approximately one-third of the control palm-based supplement. This reduces the feed carbon footprint per kg of milk by 11%.
"Although UK fat supplements use palm acid oil from sustainable sources, palm oil production can be associated with deforestation," added Professor Garnsworthy.
Dr Harry Kamilaris, innovation manager – sustainability at CIEL said: "We are delighted to have worked with UFAC-UK on this research project. It covers areas we believe are critical to help drive a sustainable and productive future for the agri-food sector, while also being highly innovative.
"CIEL is passionate about championing industry-led research and working with our members to promote and deliver innovation in livestock production systems. As an industry, we face many challenges, but it is also a very exciting time, as projects like this bring advances to feeding and nutrition."
For more information go to www.ufacuk.com