Addressing the demand for an accurate, easy-to-use moisture and temperature probe, Martin Lishman Ltd has introduced the AgroLog.
The 2m-long probe is said to offer instant temperature and moisture readings, equipped with five onboard sensors and an extensive calibration process to accurately determine the moisture content of stored grain.
A standout feature, according to the company, is the wireless capability. Once positioned in the crop, it sends the collected data via a mobile phone signal to the cloud for further analysis. This data can be accessed through the AgroLog app, available on both iOS and Android devices, as well as on a desktop.
"The AgroLog probe is an exciting addition to our crop quality range," explained Joel Capper, managing director for Martin Lishman Ltd. "We believe this probe fills a gap in the market, and we are confident that farmers across the UK will find it a valuable tool to use in their stores."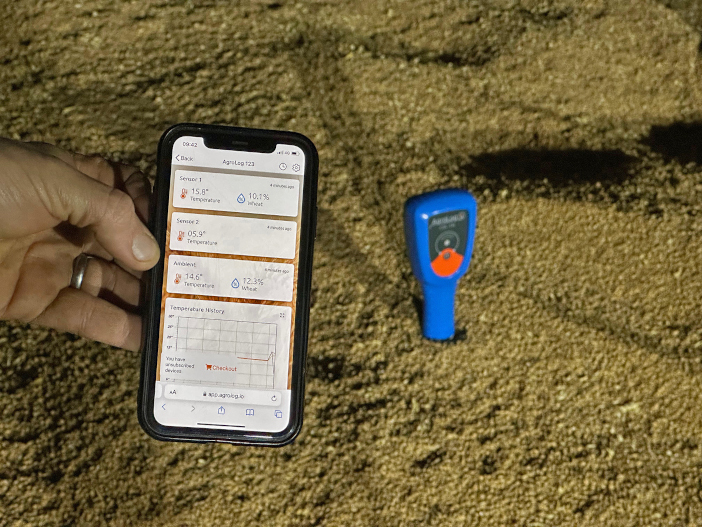 The AgroLog enables users to identify the equilibrium moisture content (EMC) specific to their grain. This is essential for effective grain drying, ensuring safe storage conditions and avoiding unnecessary energy consumption.
Pete Waudby, farm manager for J.E. Atkinson & Son, trialled the new AgroLog probe earlier this year and said: "I was fortunate enough to trial this probe during the testing stage. I was surprised at how easy it was to set up and use, and the unit's accuracy coincided with our moisture meters. This will be a handy tool for any farmer looking for an instant guideline moisture reading."
For more information go to www.martinlishman.com