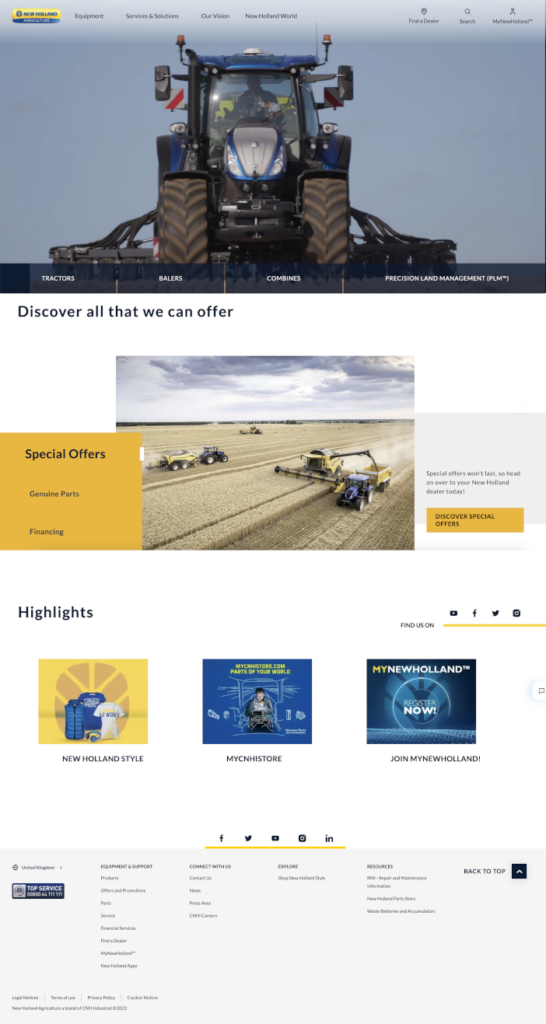 New Holland has relaunched its websites across its global markets, designed to provide easier navigation and enriched content.
The look and feel are said to represent the company's evolving identity, with a more engaging user interface and a main header for immersive videos and large pictures. Product pages also feature video and picture content, as well as special 3D graphics for both the interior and exterior for a 360-degree presentation.
Main pages on the site include Equipment, containing all machinery and Precision Land Management solutions, as well as the Services & Solutions section, where visitors will find special offers, finance packages and parts information.
New additions include the Our Vision page, dedicated to the brand's core values, innovation and sustainability, and New Holland World, which contains news, corporate content and sponsorship information.
See the new website at www.newholland.com