Yara International has chosen the UK as the location of its new global production plant for crop nutrition products and biostimulants.
The plant will be built close to the company's existing site in Pocklington, Yorkshire and represents a significant investment in UK agriculture, as well as the company's commitment to increasing the production of these products.
Reported to be one of the largest facilities of its kind in the world, the site is expected to be operational by the end of 2025 and will double Yara's production capacity of YaraVita products. Virtually all of the output from the plant is expected to be exported.
"As a global company with production plants and employees all over the world, Yara could have built this plant anywhere, but we chose the UK," said Jari Pentinmäki, managing director of Yara UK. "We are delighted that we are able to support UK agriculture in this way and we know that our current employees in Yorkshire will be excited that production will remain there, just as it has been since 2009."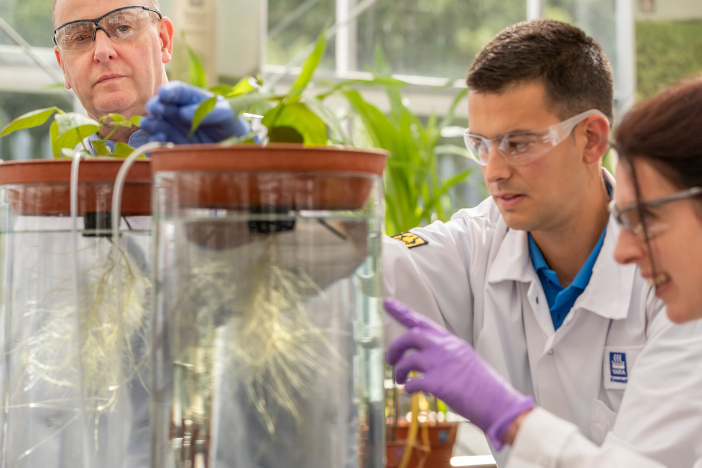 Established in Yorkshire
The company has its roots in Yorkshire. Originally founded in Pocklington in 1967, Yara UK was known as Phosyn. It became part of Yara International in 2006 with the aim of introducing foliar application products and in 2019 entered the biostimulants sector.
"What began in Yorkshire is set to stay in Yorkshire for the next exciting leg of the Yara journey," said David Tomkinson, operations director of Yara UK and son of the founder of Phosyn, John Tomkinson.
"We have seen sales of YaraVita specialty crop nutrition products and biostimulants grow fivefold in the last 20 years. These products are formulated to meet the specific needs of crops throughout the growing season and to help them increase their resilience to climate change," he added.
The market for global specialty fertilisers is projected to grow at a compounded annual growth rate (CAGR) of 6.8% between 2022 and 2027, according to MarketsandMarkets. The CAGR for biostimulants is reported to be even higher – more than 12% between 2018 and 2030, according to DunhamTrimmer.
"If one nutrient is lacking or under stress, crop growth, yield and quality can be reduced. Specialty crop nutrition products are complementary to traditional mineral fertilizers and are crucial for achieving balanced crop nutrition.
Although only needed in small amounts, they can make a big difference for farmers and are critical to ensure a lower carbon footprint for food production by increasing yield per unit of land," explained Rejane Souza, senior vice president of Global Innovation at Yara International.
Around 3,000 trials have been conducted to test the quality of YaraVita products, resulting in higher yields, typically increasing between 3% and 8%, with some reports as high as 30%.
For more information go to www.yara.co.uk