Following the announcement of a total control failure in the blight management product mandipropamid (Revus), growers are been urged to plan an anti-resistance strategy.
While the resistant genotype (EU43) has not yet been identified in the UK, farmers must act to protect their crops, according to Geoff Hailstone, potato lead at UPL UK.
"Blight strains that start in Europe inevitably make their way over here. So, farmers need to plan their blight control programmes carefully."
Aarhus University, Denmark and leading agri-chemical companies confirmed the resistance in a joint study. "It is essential that all growers, regardless of varietal choice and fungicide programme, plan an anti-resistance strategy against potato blight," said a spokesperson for the University.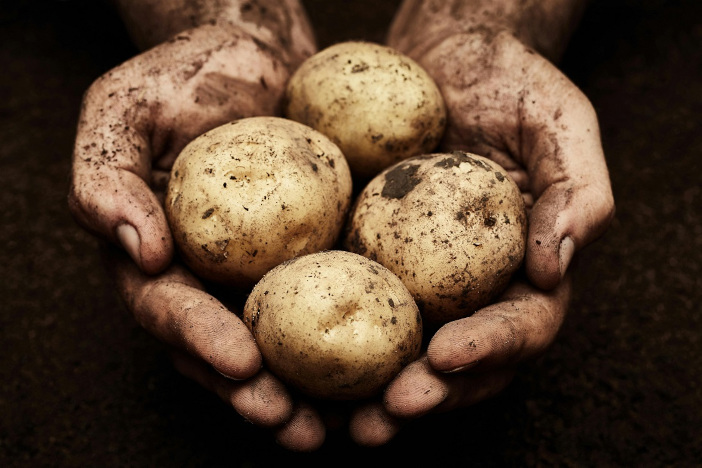 While a concern, blight resistance to fungicidal products is not a novel situation for UK growers, and lessons of the past have been learnt, added Mr Hailstone. "As a result of previous fungicide resistance issues, the UK has a robust blight monitoring program and a responsible approach to control. British producers still have plenty of options to choose from, but solo product applications must be avoided.
"The advice should be to mix blight control products with at least one active ingredient from another group. And with each application, mixes need to be alternated.
"There is a cross-resistance risk between CAA products," explained Mr Hailstone. "CAA group products contain dimethomorph, benthiovalicarb, or mandipropamid. We need to monitor these fungicides, as there may be additional losses from this product group.
"A prudent approach would be to look at mixing single-site products like mandipropamid with a multi-site product like Manzate 75 WG (mancozeb) or using Proxanil (propamocarb + cymoxanil) which contain actives from low-resistance-risk groups.
"Later in the season, to control tuber blight and avoid issues in storage, Proxanil + Ranman Top (cyazofamid) are rated most effective on the Euroblight table."