Yara's agronomy operations manager, Natalie Wood, is advising early nutrition to get OSR off to a vigorous start. She noted that with restrictive pest and disease control, this is more important than ever.
"This means good nutrition," she said. "Good access to early NPKS nutrition encourages establishment and helps reduce the risks associated with growing oilseed rape. This can be bagged fertiliser, manures, organic material or a mixture such as an organo-mineral fertiliser if your soil needs some organic matter."
In trials, when fertiliser was applied at drilling, 92% of the seeds were established compared to 66% where fertiliser was not applied. This is crucial when counteracting pest pressure and providing the germinating crop with the right nutrition for strong growth.
Phosphate is a key nutrient at any stage, but Ms Wood notes that it is critical at establishment.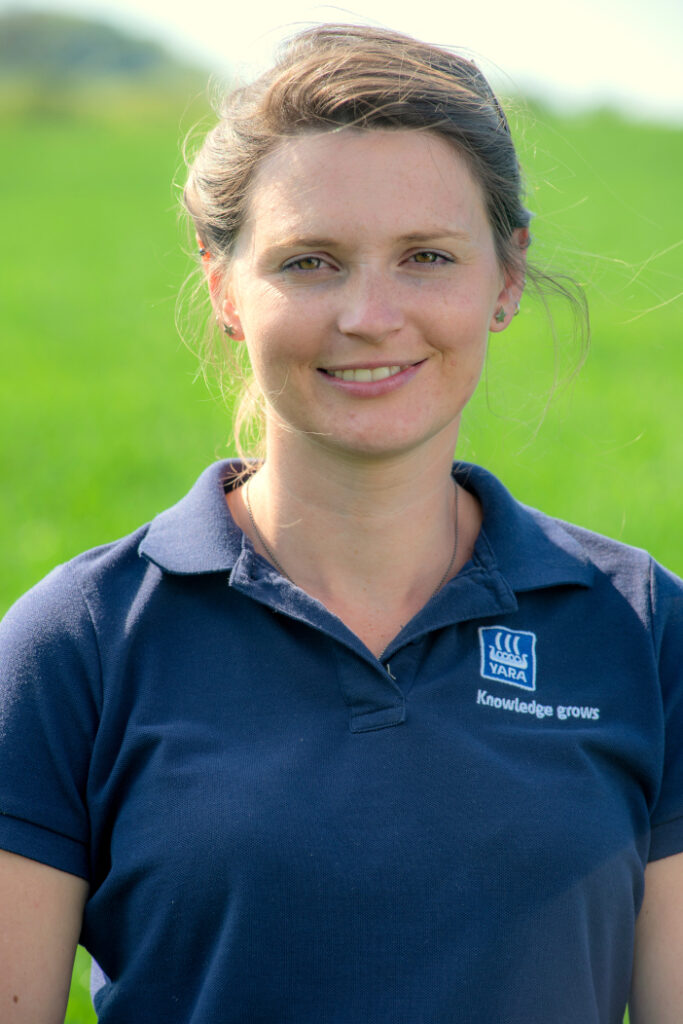 Soil moisture
"We all know there is an ideal drilling window for Oilseed," she continued. "But the soil must have sufficient soil moisture. Making sure there is good moisture levels is half the battle of establishing a good OSR crop. So be patient. This year has seen significant moisture levels, far from ideal conditions for harvest but undoubtedly there will be moisture in the ground if we can get on it to drill."
As for whether nutrition should be placed or broadcast, this will depend on the setup. However, Ms Wood notes that it is crucial that the crop has access to it early.
Phosphate is important for root growth but is not very mobile in the soil, so unless the seed is close it is unlikely to get the benefit. If fertiliser has been placed below the seed, the roots will grow down and collect the phosphate, so placement can increase the nutrient uptake efficiency.
Research shows that placement can improve yields by 0.21/ha, equating to around £80/ha at today's price.
Autumn top-ups are also worth considering. Independent trials show better overwinter survival rates of between 90% and 100% when using an autumn NPKS, compared to just 38% using just NS. Potassium acts as an antifreeze and can prevent frost damage.
Rates and grades
While rates will depend on whether NVZ restrictions are in place. Placement will enable growers to reduce the maximum application of 30kgN/ha to 20-25kg, reflecting the improved availability to the plant.
Ms Woods recommends Yara Mila Actyva S which is 16:15:15, plus 6.5% SO3, or if you are using liquid then 18:27:0, if you don't need the potassium, or 11:11:11. If you need to build organic matter in the soil alongside the nutrition, then organo-mineral fertilisers are a good option.
To maintain crop vigour, she added that a micronutrient foliar feed can be used. "Brassitrel Pro is Yara's crop-specific mixture of micronutrients that are key for oilseed. If conditions are right the crop can put on a significant amount of biomass during the autumn and whenever there is rapid growth there is a risk of deficiencies as the soil cannot provide the nutritional demands quickly enough."
She concluded that farmers should use the tools available to them, including the Atfarm app which can demonstrate how the crop is performing using image comparison.
For more information go to www.yara.co.uk