The results of the 70th British National Ploughing Championships are in. The event, which took place at Midrum Mill, Northumberland on the 9th and 10th of October, was reportedly a great success, with thousands of people attending across the two days.
The site covered almost 300 acres across 14 fields and was kindly loaned by D Harvey and Son. Visitors and competitors travelled from all over the country, as the event had been postponed for a year due to Covid-19 and was one of the few shows to be held in the area this year.
While the previous two Championships ended in wet weather and mud (and there were fears this would end in the same when torrential rain stopped work on the site mid-week), the site this year dried well and the event had mostly good weather, with the harder land being a little better to plough for the competitors.
On his first attempt in the British Championships, Brian Baxter, from Forfar, Angus, was the winner of the Reversible Final with 300 points. Mr Baxter ploughed with a Massey Ferguson tractor and a Kverneland plough. He beat Peter Alderslade from Gateshead, Tyne & Wear by eight points; impressive considering that Mr Alderslade has won the title eight times in the past. Alan Critchlow from Scropton, Derbyshire came third with 277 points.
Ashley Boyles from Market Rasen, Lincolnshire won the Conventional Final for the fifth time, also using a Massey Ferguson and Kverneland plough. Ashley won via the countback system, having amassed 258 points alongside Stuart Vickers from Sarn, near Malpas, Cheshire, wherein aspects of the plot are worked back in a certain order to find the winner. Ashley won by having more points in the general appearance of his ploughing. Evan Watkins, from Newtown, Powys, came in third with 246 points, unable to keep hold of the title he won in 2019.
The Vintage Trailing Plough-Off Final was won by another Lincolnshire ploughman, John Crowder from Sturton by Stow. He used a Fordson N tractor and a Ransome RSLD Major plough. He received 251 points and had a ten-point lead over past British, European and World Vintage Ploughing Champion, John Milnes, from Penistone, South Yorkshire, who was ten points ahead of Trever Johnstone from Wigton, Cumbria.
In the Vintage Hydraulic Final, Charlie Nicklin from Congleton, Cheshire, used a Massey Ferguson 35 and Ransome TS54 to gain 258 points, three points ahead of reigning champion Richard Ingram from Atherstone, Warwickshire. Third place was taken by John Sivewright from Blairgowrie, Perthshire who received 238 points.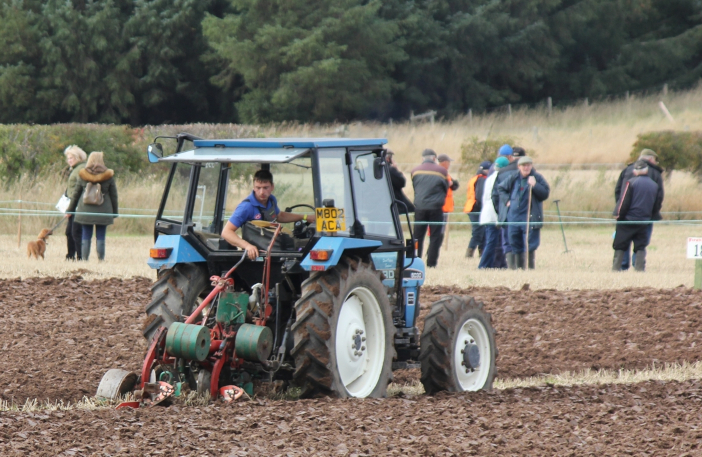 David Thomlinson from Escrick, near York, retained his title when he won the Classic Final for the second time. He drove a Ford 3000 tractor pulling a Ransome TS85 plough and received 248 points, giving him a four-point lead from Mac Simpson from Garstang, Lancashire. In third place was David Hankey from Wrexham.
Scores from across the two days were aggregated to find the Champions for the Horse Ploughing and the High Cut Tractor Ploughing. The first was won by Jim Elliot from Maud, Aberdeenshire who was ploughing with Tom, a Shire X, and Pat, an Irish Cob. Second place when to Martin Kerswell from Fordingbridge, Hampshire with his younger brother David, from Buckfastleigh, Devon in third place. The High Cut Tractor Ploughing Champion was Ray Alderson from Darlington, County Durham, using a Ford 3000 and a Ransome RSLD No. 9 plough. Second place when to John Saunders from Carlisle, Cumbria.
The winning plots of the five Plough-Off Finals, the High Cut and Horse categories were then judged to find the Supreme Champion and this was given to Ashley Boyles, who had won the title previously in 2017.
Elsewhere at the event, national and local companies exhibited with a wide variety of trade stands and there was also a new machinery demonstration area covering 40 acres, as well as an area featuring two stationary engines, vintage tractors and equipment. Four Fowler BB engines were working, two named Aries and Libra owned by Stephen and Anna Kearton, followed by Tiger, owned by Paul Marriott, and Master, owned by A & AA Cook.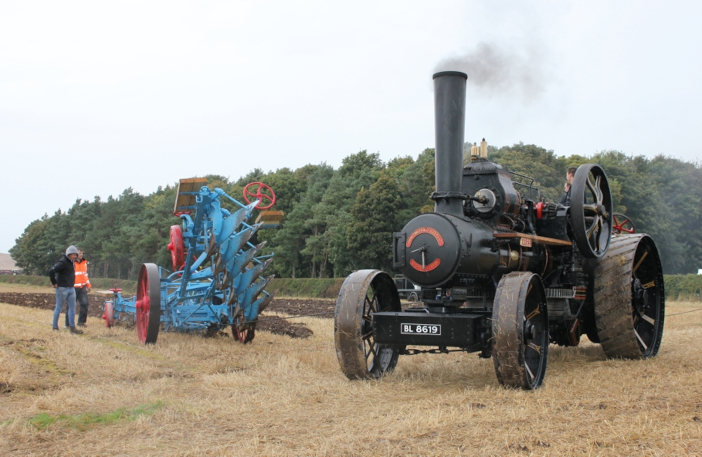 The Championships were sponsored by Bridgesone/Firestone, Continental, Aztec Oils, Tama Farm Grown Solutions, Dales Agri Sales Angency, Cheffins, Friends of Ferguson Heritage, Cereals Event, A R Demolition, George F White and R L Smith & Sons.
Commenting afterwards, Sue Frith, chief executive of the Society of Ploughmen, organisers of the Championships, said: "We would like to say a huge thank you to the Harvey Family for providing a site in such a picturesque part of the country. We were made to feel so welcome by our hosts and the local people and there was a wonderful atmosphere over the two days. Our sponsors were extremely supportive and our volunteers worked tirelessly for a week behind the scenes to ensure our visitors would have an enjoyable weekend, which I think they did!"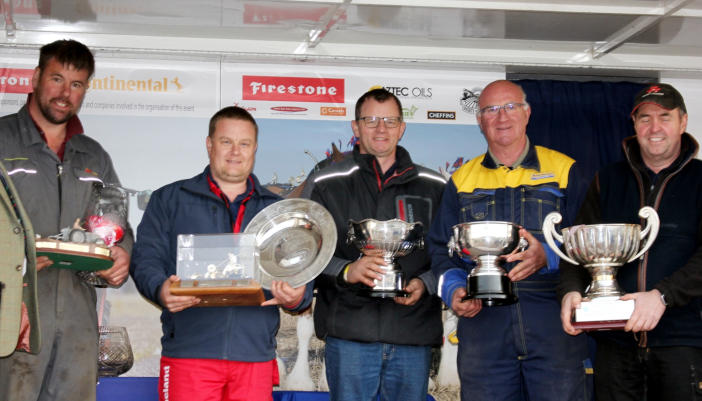 Full results of the 70th British National Ploughing Championships
Reversible Final Plough-Off
Brian Baxter, Forfar, Angus – 310
Peter Alderslade, East Bolden, Tyne & Wear – 302
Alan Critchlow, Scropton, Derbyshire – 277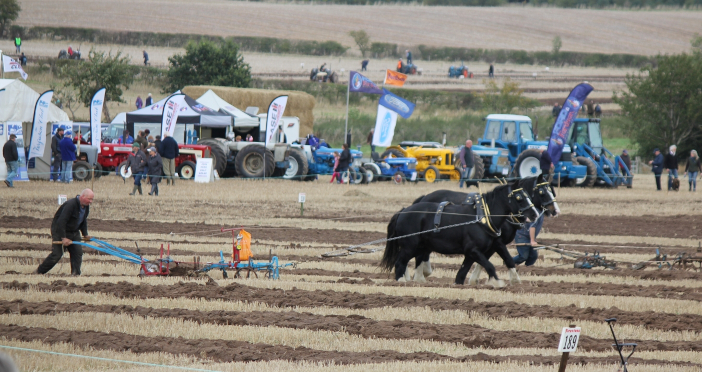 Conventional Final Plough-Off
Ashley Boyles, Market Rasen, Lincolnshire – 258
Stuart Vickers, Sarn, Malpas, Cheshire – 258
Evan Watkin, Newtown, Powys – 246
Vintage Trailing Final Plough-Off
John Crowder, Sturton by Stow, Lincolnshire – 251
John Milnes, Sheffield, South Yorkshire – 241
Trevor Johnstone, Wigton, Cumbria – 231
Vintage Hydraulic Final Plough-Off
Charles Nicklin, Congleton, Cheshire – 258
Richard Ingram, Atherstone, Warwickshire – 255
John Sivewright, Blairgowrie, Perthshire – 238
Vintage Classic Final Plough-Off
David Thomlinson, Escrick, North Yorkshire – 248
Mac Simpson, Garstang, Preston, Lancashire – 244
David Hankey, Wrexham, Flintshire – 236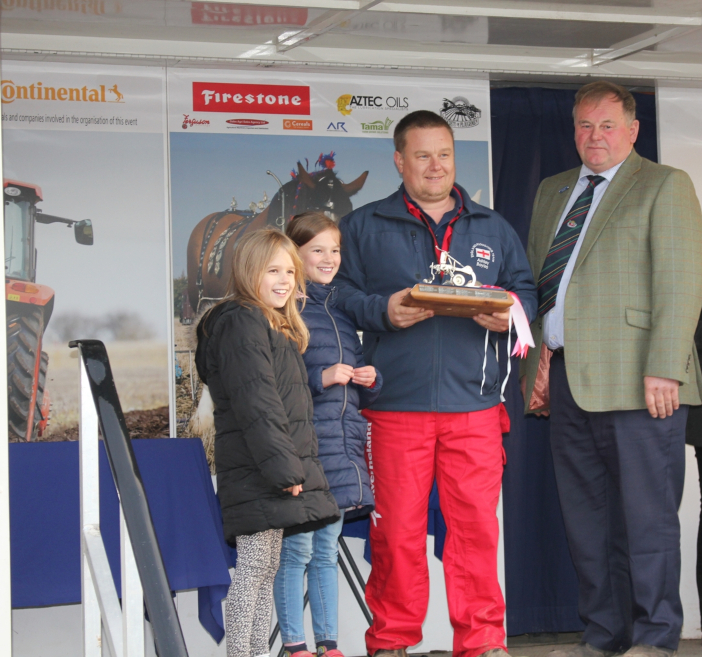 The Supreme Champion was Ashley Boyles. Jim Elliot was awarded the Horse Ploughing Champion; Josh Bullard was the Young Farmer Champion; Ray Alderson was announced as the High Cut Champion and John Crowder was named as the Vintage Champion.
Ashley Boyles will represent England in the 2022 World Ploughing Contest. Alan Critchlow and Clive Roberts will take part in the European Reversible Ploughing Championships, and John Crowder, Charlie Nicklin, David Tomlinson and Graham Sutton will represent England in the European Vintage Ploughing Championships.
Class 1 – One Way Ploughing
Peter Alderslade, East Bolden, Tyne & Wear – 300
Alan Critchlow, Scropton, Derbyshire – 294
Michael Chappell, Doncaster, South Yorkshire – 290
Class 2 – Semi Digger Work (2 or more furrows)
David Chappell, Doncaster, South Yorkshire – 263
Donald Tonkin, Crediton, Devon – 234
Fred Smith, Sapcote, Leciestershire – 216
Best Young Farmer – Stuart Vickers, William Marshall, Ellie Bullard
Class 3 – Trailing Vintage Ploughing
John Crowder, Sturton by Stow, Lincolnshire – 282
John Milnes, Penistone, South Yorkshire – 275
Trevor Johnstone, Wigton, Cumbria – 267
Best Young Farmer – James Cook, Jack Swales
Class 4 – Hydraulic Vintage Ploughing
Richard Ingram, Atherstone, Warwickshire – 245
John Sivewright, Blairgowrie, Perthshire – 240
David Wood, Coldstream, Berwickshire – 215
Best Young Farmer – Tom Smith, Fraser Cartwright
Class 5 – Classic Tractor Ploughing
Jon Cole, Whitchurch, Herefordshire – 269
Josh Bullard, Royston, Hertfordshire – 229
David Hankey, Wrexham, Flintshire – 227
Best Young Farmer – Josh Bullard, David Pritchard, James Magnay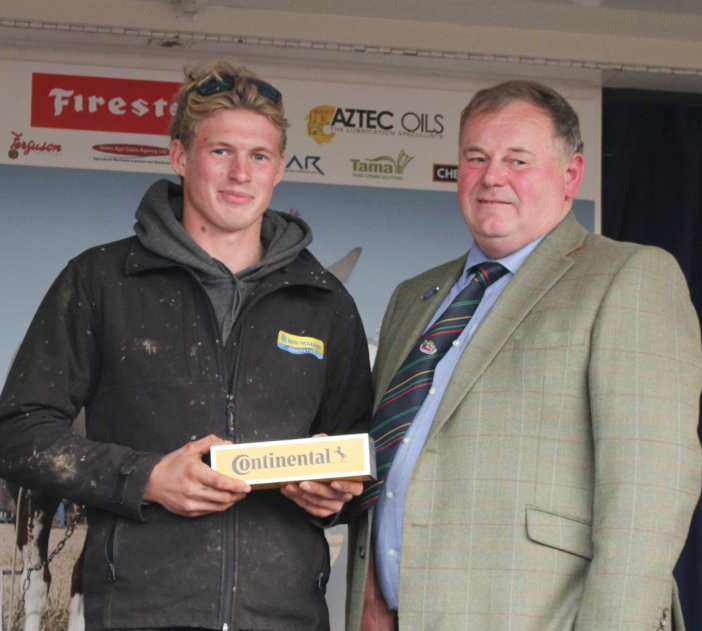 Class 6 – Oat Seed Furrow Work (Tractors)
Ray Alderson, Darlington, County Durham – 213
John Saunders, Carlisle, Cumbria – 193
Nick Potter, York, North Yorkshire – 186
Class 7 – Horse Ploughing – General Purpose Work
James Elliott, Peterhead, Aberdeenshire – 240
David Kerswell, Buckfastleigh, Devon – 210
Martin Kerswell, Fordingbridge, Hampshire – 209
Class 8 – Horticultural Ploughing Championships
Andy Ford, Isle of Sheppey, Kent – 270
Thomas Tweddie, Biggar, South Lanarkshire – 241
Terry Offen, Staplehurst, Tonbridge, Kent – 240
Class 9 – Ferguson Ploughing Championship
Chris Huck, Cirencester, Gloucestershire – 210
Timothy Hurley, Pensford, North Somerset – 204
Peter Walker, Livingston, West Lothian – 199
Class 10 – Ford & Fergson Ploughing Championship
Darren Easter, Wakefield, West Yorkshire – 266
Peter Gilson, Driffield, East Yorkshire – 238
John Lewis, Meifod, Powys – 236
Class 11 – David Brown Ploughing Championship
Antony Boldan, Goole, East Yorkshire – 248
Colin Hewetson, Wigton, Cumbira – 247
Howard Dykes, Howden, East Yorkshire – 232
Class 12 – Crawler Tractor Ploughing
Richard Cook, Wootton, Bedfordshire – 247
Chris Armstrong, Leek, Staffordshire – 247
Graham Soper, Totnes, South Devon – 206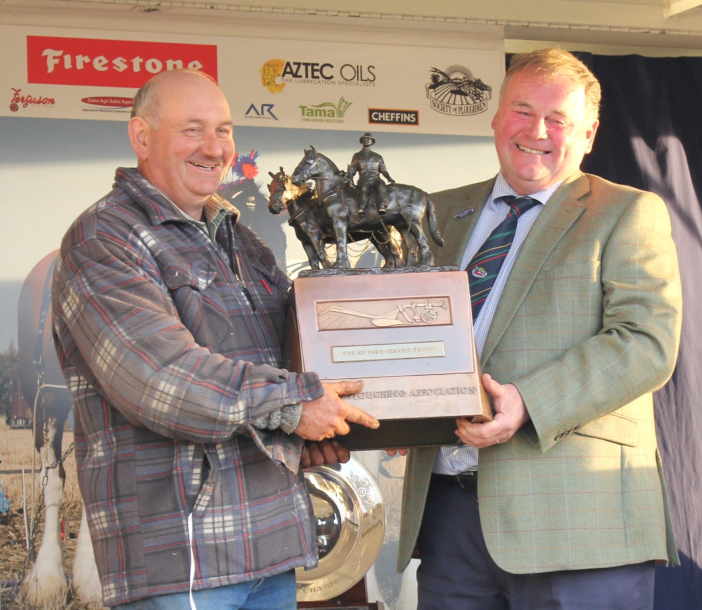 Class 13 – Oat Seed Furrow Work (Tractors)
Ray Alderson, Darlington, County Durham – 207
John Saunders, Carlisle, Cumbria – 178
Trever Robinson, Penrith, Cumbria – 154
Class 14 – Horse Ploughing – Oat Seed Furrow Work
Martin Kerswell, Fordingbridge, Hampshire – 234
Jim Elliot, Peterhead, Aberdeenshire – 230
David Kerswell, Buckfastleigh, Devon – 207
Class 15 – Classic Reversible Ploughing
Neil Ramsey, Earlston, Berwickshire – 246
Graham Sutton, Nuneaton, Warwickshire – 246
John Tait, Gullane, East Lothian – 244