The winners of the AgriScot Farm Business of the Year awards, which celebrate the innovation, skill and dedication of Scottish farmers, have now been revealed, with honours going to businesses from all corners of the country.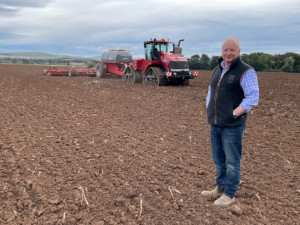 Winner of the Scottish Arable Farm of the Year accolade was Colin McGregor, the managing director of McGregor Farms, in Berwickshire. McGregor Farms contractually manages 3,445 hectares of neighbouring land, and predominantly grows winter wheat and oilseed rape on its own 300ha site.
The Scottish Dairy Farm of the Year went to Colin Laird of Blyth Farm in the Borders; a family-run dairy farm (Blythbridge Holsteins) that milks 540 cows daily using 10 Lely A5 robots.
Harry Brown of Auchmaliddie Mains Farm in Aberdeenshire, runs a herd of 200 predominantly Limousin-cross sucker cows and buys in 200 store cattle per annum to finish, fattening all animals on the 750-acre farm. Because of Mr Browns focus on sustainability and traceability, he was awarded the title of Beef Farm of the Year.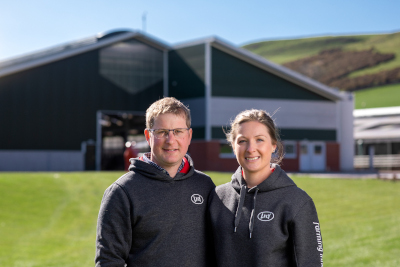 While Calum McDiarmid of Mains of Murthly, in Aberfeldy, was crowned the Sheep Farm of the Year – having converted the farm over the past five years to a predominantly grass based setup, centred around rotational grazing, with divisional solar electric fence systems and an Opico sward lifter.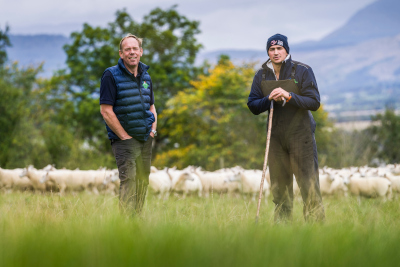 The Diversified Farm of the Year Award went to Claire Pollock and the Pollock family of Ardross Farm; a tenanted mixed farm extending over 360 acres of coastal land in Fife. The Pollock's also farm an additional 800 acres and grass let 400 acres, rearing Pasture for Life certified cattle and sheep.
Finally, Jack Young from Carluke, Lanarkshire, won the Business Skills award. Mr Young studied agriculture at SRUC Barony and Oatridge, before travelling New Zealand. He now works full time on the family farm and is an active member of his local Young Farmers club.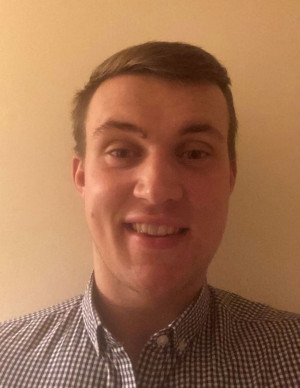 Commenting on the award winners, AgriScot chair Robert Neill said: "The Farm Business of the Year awards are always a highlight of the day. It is fantastic to see thriving farming businesses, from Aberdeenshire to the Borders, recognised for the high standards they uphold and example they set for the wider industry.
"It has been a challenging time for agriculture, with many issues ongoing, but these awards remind us that there is much to celebrate within the sector. Once again, I would like to congratulate all our winners and wish them all the very best in the future."