The Kent Farming Conference is set to return to the Kent Showground, Maidstone, on the 25th of January following the success of last year's inaugural event.
In light of the organisation's centenary, this year's event will look to the 'Future of Farming', with a focus on technology, crop research, conservation and diversification.
Speakers for the 2023 event include:
Jake Fiennes, general manager of conservation at Holkham Estate. Covering 25,000 acres in North Norfolk, Holkham Estate has been well known for its conservation and environmental vision. Mr Fiennes was appointed to his role in 2018, bringing to it a long history of land management, and has implemented a range of environmental measures.
Professor Mario Caccamo, CEO of the National Institute of Agricultural Botany (NIAB). Trained as a computer scientist, Professor Caccamo has twenty years of experience in life science research and big data, including projects to apply the latest DNA sequencing technologies and bioinformatics methods. He has been CEO of NIAB since 2021.
David Wolfe, Wakelyns Farm and BBC Food & Farming Finalist 2022. The son of Ann and Martin Wolfe, who in 1994 planted twenty hectares of experimental agroforestry at Wakelyns, Suffolk, Mr Wolfe has continued to honour their legacy since their passing, developing a short food chain and enterprise stacking approach to maximise productivity.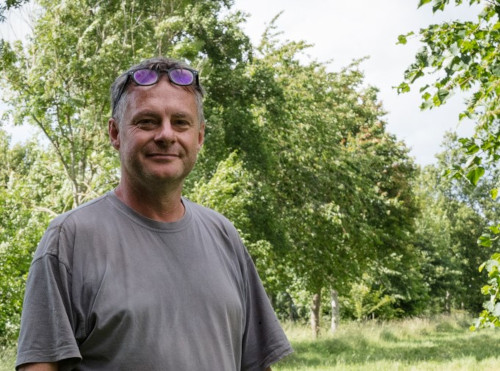 Small Robot Company. A Wiltshire-based startup, the Small Robot Company aims to make farming more sustainable by using robotics and artificial intelligence, calling the process 'per plant farming'.
Nick Evans, director and co-founder of Oxbury Bank. Mr Evans has spent his whole career in the farming industry, specifically in financial services and international IT. In 2017, he established Oxbury Bank with James Farrar, which remains the only UK bank dedicated to agriculture.
Abigail Brightwell and Lee May, Brachers. Both Ms Brightwell and Mr May work for award-winning law firm Brachers and will give an overview of the legal considerations that rural businesses should be thinking about in 2023.
Julian Barnes, chairman of the Kent County Agricultural Society, said: "We were delighted with how well received our first Farming Conference was last year and are looking forward to hosting an even bigger audience in 2023.
"With farmers facing more challenges today than ever before, whether it be the climate crisis, food security, cost across fuel, fertiliser, packing, and machinery, lower returns for goods, or the reduced numbers of harvest workers, there has never been a more crucial time to extend support and offer advice to the industry than now.
"It is our hope, as the Conference continues to grow, for it to become a valuable resource to both established farmers and agricultural students, as an opportunity to learn from the trials and tribulations of others, and absorb new ideas and information to help improve their ways of working."
The Kent Farming Conference will be an in-person-only event. Tickets are free but must be booked online in advance. For more information go to www.kcas.org.uk