Next month's Midlands Machinery Show will be the first exhibition attended by PACE Mechanical Handling since the company signed a UK and Ireland distribution deal to represent Spanish manufacturer TMI sl.
TMI sl offers an extensive range of end-of-line machines. Its latest innovation, the Ilerbox, is an automatic wrapping, protection system for palletised products. It places a layer of corrugated cardboard around the pallet, which is then stretch-wrapped securely to protect it during transit and storage.
"The ILERBOX system from TMI is unlike anything else available in the UK. We are very much looking forward to talking to Midlands Machinery Show visitors about it and our own range of robotic palletising and mechanical handling solutions," said Nick Cesare, managing director at PACE Mechanical Handling.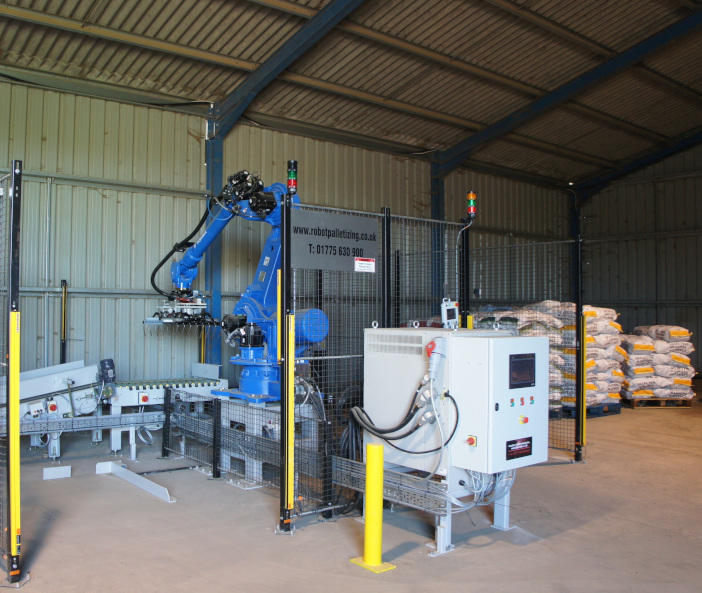 "The labour shortage is one of the most significant challenges faced by packers today. By introducing robotic packing, it is possible to reduce the number of people needed, increase throughput and lower downtime."
PACE has been designing, installing and servicing automated packing solutions since 1996, working with more than 200 fresh produce growers and packers. Thanks to its long-standing partnership with Motoman of Japan, it offers robots for pick and place and specialist heavy lifting units.