The number of agricultural tractors registered in February 2022 fell by 3.9% in comparison to February 2021's figures, the Agricultural Engineers Association (AEA) has reported.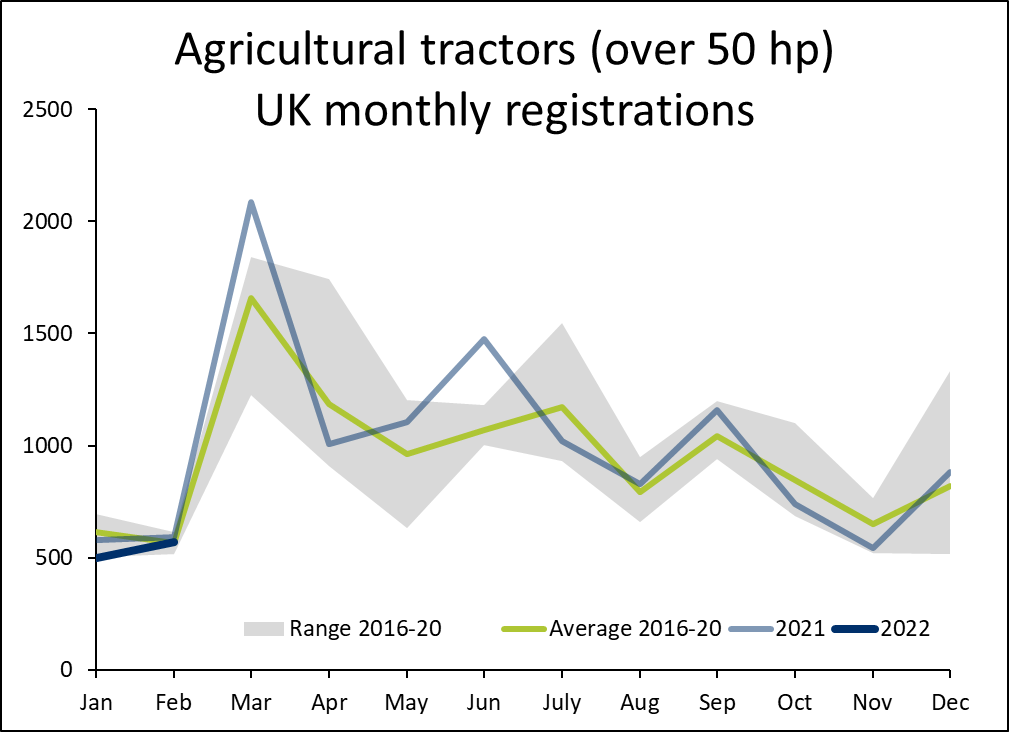 As supply chain disruptions continue to delay the delivery of machines to end customers, only 571 units were registered in February of this year. However, this number was marginally higher than the past five year's average – for the same period of the year.
While registrations for the year to date were down 9% in the first two months of 2022, the month of March may give a better outline of the situation because it is usually the peak month for tractor registrations.