Drill manufaturer, Simtech Aitchison, has been bought by fabrication specialists, Fentech Agri.
The acquisition has allowed Fentech Agri to expand its manufacturing capability by setting up a second build line in Spalding, Lincolnshire whilst maintaining its existing production facility and staff team in Suffolk.
The Lincolnshire site will become the headquarters and base for all spare parts sales and the founder of Simtech, George Simon will remain involved in the company in a consultancy role.
In recent years, Simtech UK has expanded its range of UK-produced models, now offering a range of direct drills from 2.4m up to 6m folding in both grass and arable settings. All drills make use of the inverted T slot technology on a sprung tine which is key to the successful establishment of all crops sown with a T-sem drill.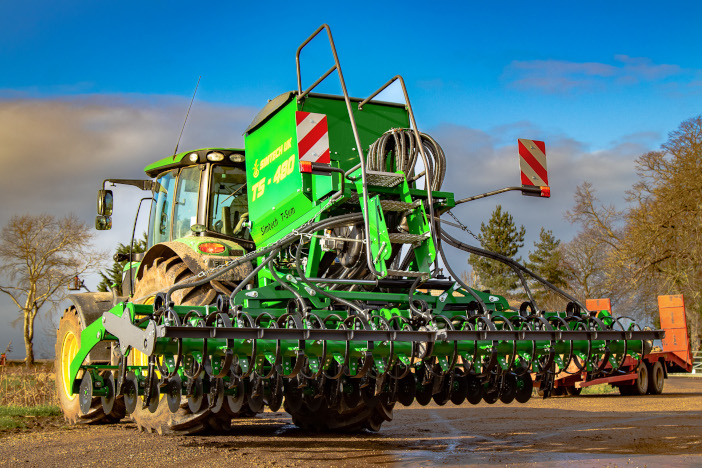 The drills are all of the same low-cost, low-maintenance philosophy and are capable of sowing in a broad range of conditions. The environment created by the inverted T-slot provides suitable conditions for germination with light, warmth and moisture.
Simtech UK is planning to expand the product range to incorporate trailed machines and other enhancements while still maintaining the simplicity and low maintenance philosophy associated with existing Simtech machinery.
Fentech Agri is also building complementary machines based on Tillso technology, including straw and weed management tools and low-disturbance subsoilers to incorporate into a minimal tillage system.