The Energy Independent Net Zero Farming Circular Solution, developed by New Holland and Bennamann, has won the Net Zero Circular Award in the 2023 AD and Biogas Industry Awards at the World Biogas Expo in Birmingham.
The awards, organised by ADBA (Anaerobic Digestion and Bioresources Association) and WBA (World Biogas Association), were created to celebrate the contribution to innovation within the biogas industry.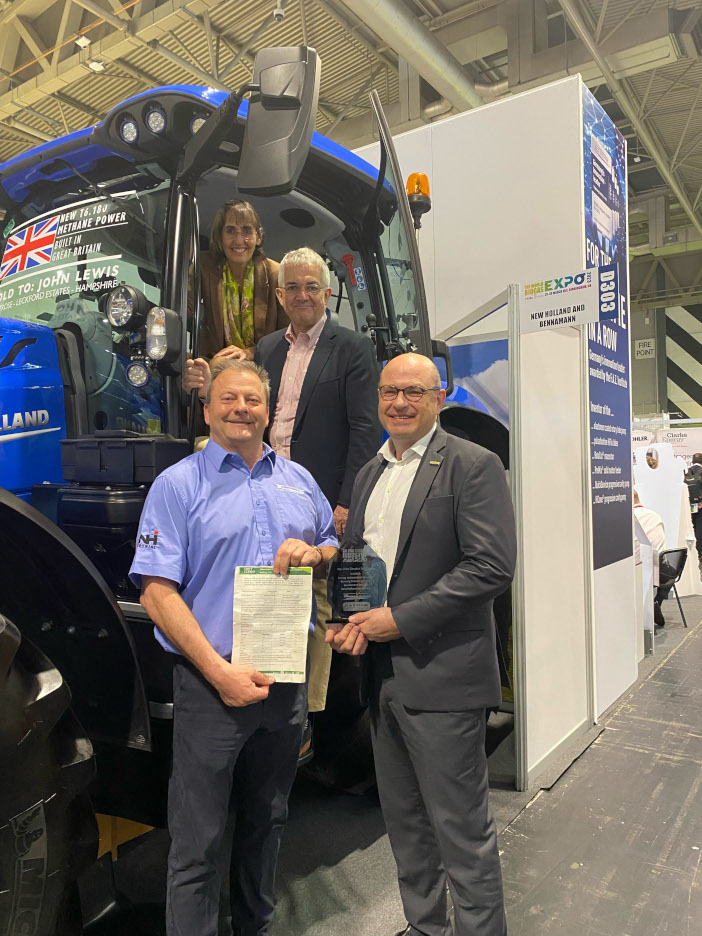 Bennamann developed the core technology within the project, enabling farms to capture, process and use fugitive emissions from livestock slurry; turning agricultural waste into biomethane, bio fertiliser and bio-CO2. This can significantly reduce the site's carbon footprint and be distributed locally to help meet net zero targets more broadly.
Capturing fugitive methane has broader implications to the fight against climate change. Methane is a damaging greenhouse gas, having more than 80 times the impact of carbon dioxide in the first 20 years of its lifetime in the atmosphere.
Complementing the system is New Holland's T6.180 Methane Power tractor, currently the only methane fuelled tractor on the market. The tractors offers comparable performance to its diesel counterparts while reducing 80% fewer emissions.