Slurry specialist Vogelsang Gmbh & Co. KG has announced a boost in sales of nearly 20% year-on-year to reach 173 million euros in 2022. This is despite continued market difficulties due to the war in Ukraine and ongoing supply chain delays.
The agricultural technology, biogas and pumping sectors were the main drivers of sales growth according to the company, which also announced clear growth in the spare parts market. The company further increased its staff levels, hiring 150 new employees worldwide, including 23 interns.
"Our wide product portfolio and international orientation have been a source of great stability for us in the recent years of crisis. We are pleased that last year we were also able to launch more new products and modifications and set new sector impulses," said Harald Vogelsang, CEO of Vogelsang GmbH & Co. KG.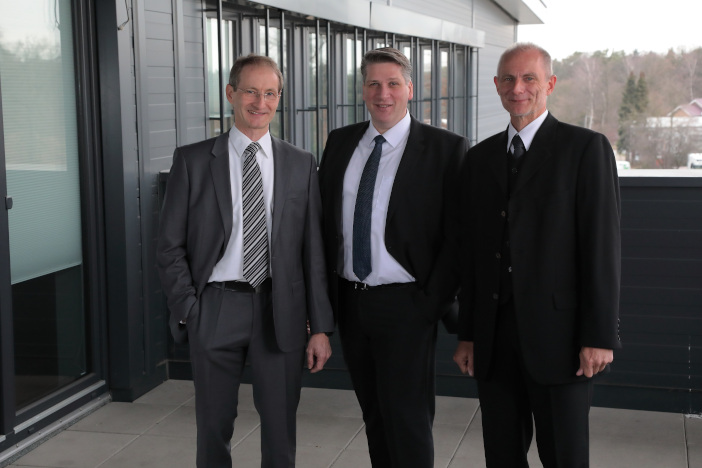 Customer orientated portfolio
Vogelsang launched a series of new products throughout 2022, including the Red Unit XRL260, the largest industrial grinder in the portfolio. There was also the compact seal supply system, Automatic Supply Unit (ASU) and a series of high-performance pumps in the EY and VY series.
Additionally, the company developed and marketed the HiCone progressive cavity pump with a new conical design, as well as the Debris Lift Unit (DLU) for fully automatic heavy material disposal. Vogelsang also launched a new UniSpread universal linkage with a hosing system and the ExaCut ECM precision distributor.
Increased digitalisation and automation
Looking to the future, Vogelsang reportedly plans to invest further in digitalisation and automation. Robotics is already part of the manufacturing process, with welding robots used in sheet metal processing. It is also planning part automation of the seal assembly in the future.
As well as this, the company is fitting its products with intelligent control technology to adjust operating parameters in real time.
Mr Vogelsang said: "Supporting customers with our technology and expertise in their field of activity is our driving force. We are always working on improving products and processes through innovations. This is why we are continuing to invest heavily in research and development as the 'source of our ideas'. In addition, we aim to further establish ourselves in markets like the chemical or food technology industry and also to expand our international presence and become more accessible to customers there."
Vogelsang will also take part in multiple trade fairs throughout 2023, including Agritechnica (12th to the 18th of November) in Hanover, Germany, and the Biogas Convention & Trade Fair (12th to the 14th of December) in Nuremberg.
For more information go to www.vogelsang.info