On a bittersweet occasion at the 2022 National Arable and Grassland Awards (NAGA), Russell Price was posthumously given the Lifetime Achievement Award for his services to the agricultural industry.
When Russell Price sadly passed away in early 2020, he left an irreplaceable gap in the local and national agricultural community. At the time of his death, he was heading up a substantial contracting operation which had expanded to include agronomy services and a machinery dealership. He had also become a recognisable personality within the industry, speaking on behalf of the NFU and the National Association of Agricultural Contractors (NAAC), amongst others.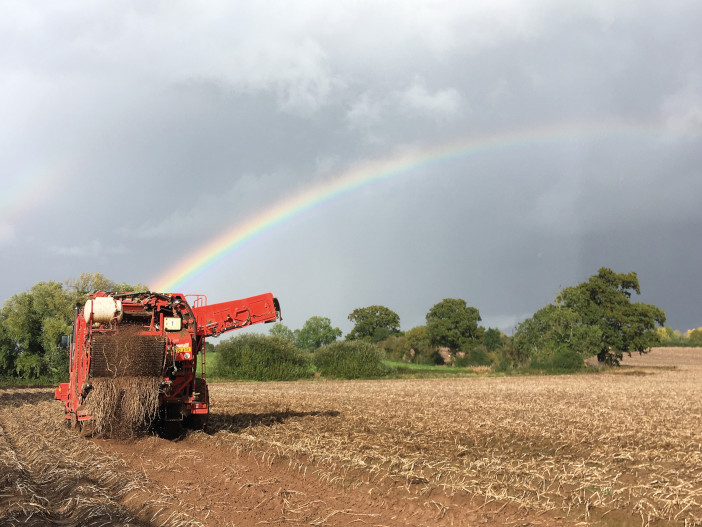 "When we started going through everything he had been doing, we couldn't understand how he had managed to keep track of everything," explained Russell's son Tom, who, alongside his sister Lucy, spoke to us about their father.
Russell's story starts on a 60-acre hill farm near Hereford. Working with his father's equipment, he started offering potato work around the area, establishing and harvesting the crop for local farmers.
Lucy said: "He was very active in the various Young Farmers groups in the area, and had this big personality. He was able to find people who would work with him and in a few years, he had a customer base that spanned 1,000 acres and four crews working during planting."
Forward thinking, Russell used his contacts to help establish the 7Y Leominster Machinery Ring to enable local farmers and contractors to reduce their machinery spend and improve efficiency. At the same time, he was adapting his own contracting business to secure a year-round workload.
Throughout the 1990s, he expanded the business to include more general contracting work. Through his connections with the machinery ring and the Young Farmers, he developed operations to include cereal and grassland work. Building those relationships with farmers, led to him securing long term contract farming agreements, alongside farm business tenancies.
Tom said. "So much of his success wasn't just because of the quality of work, but because he was such a likeable presence and a gifted networker."
Beyond contracting
Having built Russell Price Farm Services to a substantial operation across Herefordshire and Worcestershire, Russell continued to look for the next step.
"He'd seen that a lot of his customers were looking for an alternative to the plough and he was looking for a solution for them," Tom explained. "This was around the time that Sumo launched the Trio one-pass cultivator. It was still a small company at the time but Dad must have seen them somewhere and in 2008, he started a dealership to offer the franchise."
His personable nature and knowledge of the industry meant that he had no problem selling the new brand. "It was the right product at the right time," said Lucy. "For years, he was Sumo's highest selling dealership."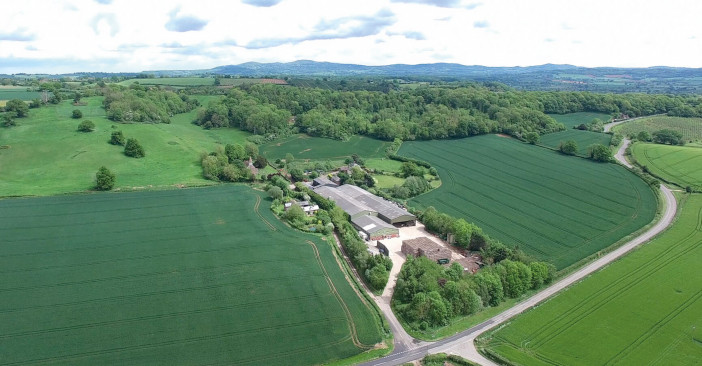 He quickly added different franchises to the business, including well-known potato equipment suppliers such as Scanstone as well as vegetable machinery from Amia. This was alongside general agricultural machinery from Maschio, Househam and Spearhead among others.
With each brand he seemed to find success, carefully choosing the companies he worked with to ensure that he could provide the right level of backup, and quality of product.
Russell moved premises in 2008 which had provided him with the space to manage the continued expansion of the business. With the additional space, he was already offering contract potato storage and grading, and house the dealership stock and his own equipment. Looking to turn Russell Price Farm Services into a one-stop shop for local farmers, he hired an independent agronomist to provide advice to his contracting and stubble to stubble customers.
"By this time, Russell Price was name that people trusted," said Tom. "He never expected people to take the advice as gospel, but for the people who wanted an independent opinion, especially at a time when costs were starting to escalate, it was a valuable resource."
Away from the farm
In the years prior to his death, Russell began to turn his focus towards speaking arrangements. Holding various roles across the NFU and the NAAC, as well as working with the AHDB and supporting local ploughing societies, he became an ambassador for the industry alongside long-time friend Martin Williams.
"They had this great rapport and an infectious laugh," Tom noted. "They always got a good reaction when speaking but it was never about pushing an agenda. He genuinely wanted to listen and learn."
Lucy added: "I think in the last few years, he was definitely preparing a few of his more experienced workers to take the reins. He really wanted to give back to the next generation."
Tom and Lucy both joined the business; Tom starting with the potato grading and Lucy helping with the bookkeeping. Both say that there was never any pressure on them to work with their dad, in fact Russell was more likely to talk them out of it.
"Dad wasn't just amazing at what he did, he always somehow made time for us as a family," Tom said. "I think that's why we got drawn into the business, because he was someone you wanted to spend time with."
Away from work, he was a rugby fan and a season ticket holder for Worcester Warriors. He also ensured that he took Tom and Lucy on regular skiing holidays, as well as holidays across the UK.
"He had this eight-foot dinghy, which he'd take out while we were on seaside holidays. I remember it running out of fuel while we were out and he had to hitchhike to the nearest petrol station!" Tom said. "He was always so busy and yet we never felt like we missed out on any of those memories as kids. He was always there for us and wanted to make sure we had that family time."
Big boots to fill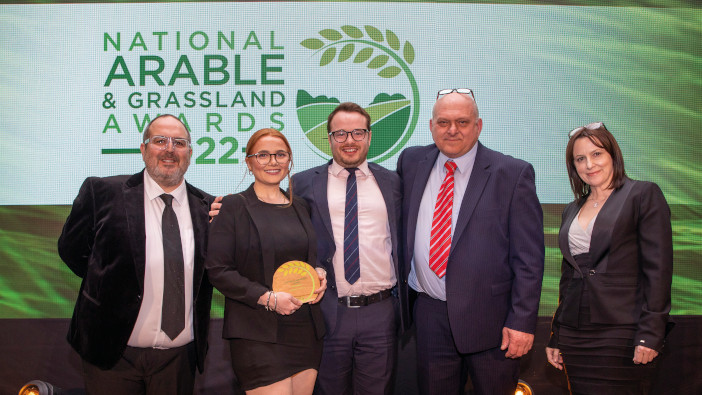 Tom and Lucy say that they were keen to continue Russell's legacy after he died. While they had no illusions about the complicated business he had developed, it was only after he was gone that they realised how unique the setup was.
"It really was all in his head," Lucy said. "He somehow always knew the next job, next phone call, next speaking arrangement."
Initially, they hired a manager to run the overarching Russell Price Farm Services, while they took on more hands on roles within the business. Again, their father's unmatched ability to handle the various strains and pressures proved to be something that couldn't be replicated.
"We kept on the staff, so we could offer the same quality of work, the same machinery and meet the demands of the customers, but dad had something intangible that was clearly missing when he wasn't there," Tom said. "It wasn't so much what the business offered, but how Dad did it."
There were also external factors, including two terrible autumn seasons which put a huge amount of strain on the business. "Dad had already recognised that the potato work was declining, and had been quick to diversify on his own ground but the year he was ill, and the year after he died were particularly difficult," Tom said.
While both are clearly upset about the decision, the choice was made to wind down Russell Price Farm Services. Both of them feel that Russell would approve the decision, as he would not want his family to do something out of obligation, he would instead want them to enjoy the work as much as he did.
Tom, keen to stay within the agricultural industry, is now looking for new opportunities, while Lucy explains that she wants to take some time and decide on a new career path.
"It's been difficult but it's heartening to see how much my dad's customers and friends really cared for him," Lucy concluded. "Since he died, we've heard so many great stories and started to understand just how important he was to the local area and the wider farming community."
More information…
Read about the 2023 NAGA winners, including this year's Lifetime Achievement Award winner here.
For news and updates about the NAGA awards, nominees and winners, follow
National Arable and Grassland Awards
#NAGAwards