Three new features have been added to the options list in the Kverneland sprayer portfolio.
The first is SpotSpray; an extension of the variable rate application mapping feature. When combined with iXspray software and iXflow Air/iXflow E individual nozzle control, the sprayer can automatically control nozzles to treat only the indicated areas of the field.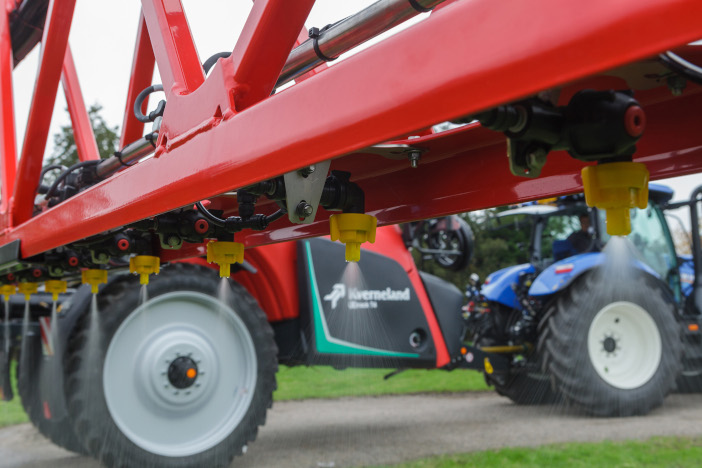 These maps can be used to define weed problem areas, wet areas of the field, non-germinating areas and areas with known soil issues. The company states that liquid application costs can therefore be reduced.
Kverneland has also introduced 25cm nozzle spacings, allowing lower boom heights to be achieved to reduce spray drift. Working at a spray height of 30cm has been made possible with the latest generation of the Boom Guide ProActive ultrasonic boom control.