Stihl continues to develop its range of KombiEngine attachments with the launch of the new HT-KM pole pruner, which has undergone a series of updates to improve performance and durability.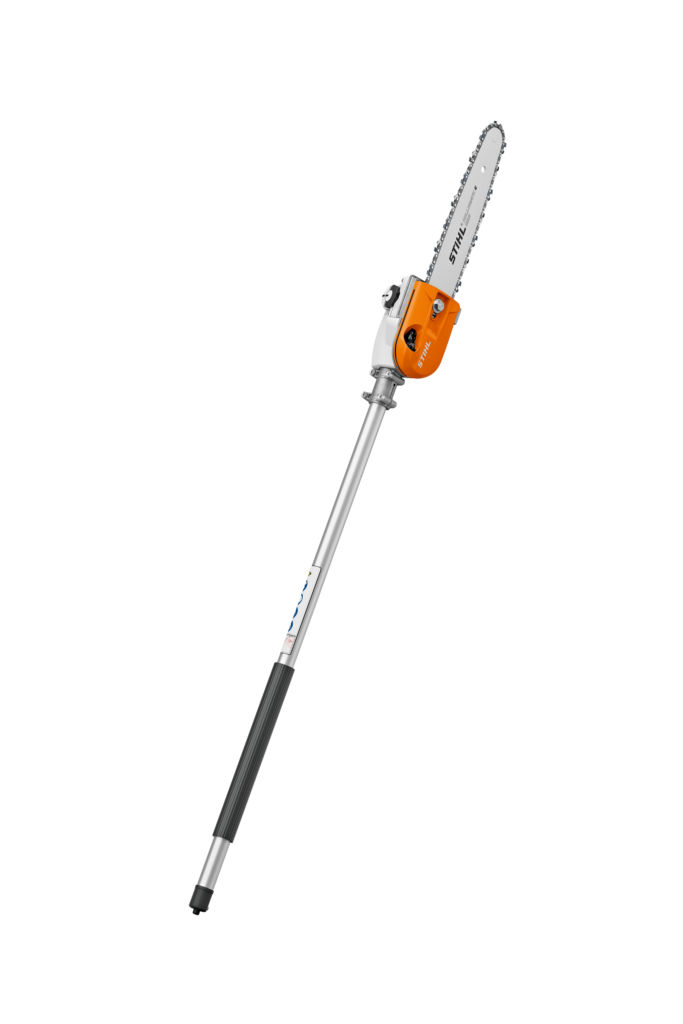 Designed for the range of loop handle KombiEngines, including the KM 111R and the KMA 135R, the HT-KM is built to professional specifications in line with petrol HT pole pruners. It features a new magnesium gearbox housing, replacing the polymer version seen on previous models.
There's also a marked sightline for us when cutting high branches and a low-weight magnesium branch hook. Additionally, the lateral shavings ejection port is said to reduce clogging while directing debris away from the user.
It's fitted with a Rollomatic E Mini 10-inch bar, along with a 3/8-inch Picco Micro low-kickback chain as standard and can easily be stored away in reserve and transported along with a wider selection of tools.
The HT-KM joins the range of 13 KombiEngine attachments, with a further range of accessories available for use including an angled gearhead for better top cuts and an RTS harness for prolonged use.
For more information go to www.stihl.co.uk