Horsch has announced it will showcase its latest Avatar, Sprinter and Maestro models at Agritechnica 2023.
Avatar SD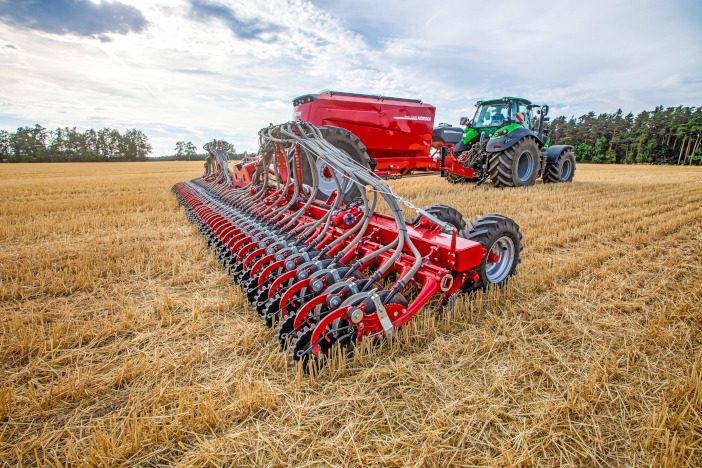 The Avatar SD is available in 8m, 9m and 10m working widths with the choice of 6300 litre double hopper or 6400 litre triple tank, and the ability to mount a 400 litre MiniDrill too. From Spring 2023, machines are equipped with trash wheels to cope smoothly with high amounts of straw.
In 2024, the Avatar 12.25 SD and 12.40 SD can be optioned with a selective hosing. This allows for alternately supplying the seed coulters with two different crops. The individual depth control allows fine seeds to be placed shallow and coarse seeds to be placed deep. In addition, double row spacing can be achieved so that, for example, cereals can be sown with a spacing of 25cm and soybeans with 50cm. The Avatar 12.50 SD offers a row spacing of 50cm as an option for the 12m version.
The AutoForce system will be shown on an Avatar 10.25 SD show. Using hydraulic rams, AutoForce continuously adapts coulter pressure while drilling to prevent compaction on light land or reduced sowing depth on heavy land. This produces an even seed placement which helps crop growth. Row cleaners are now available on the 8m to 12m Avatar models with 25cm row spacing.
Avatar SL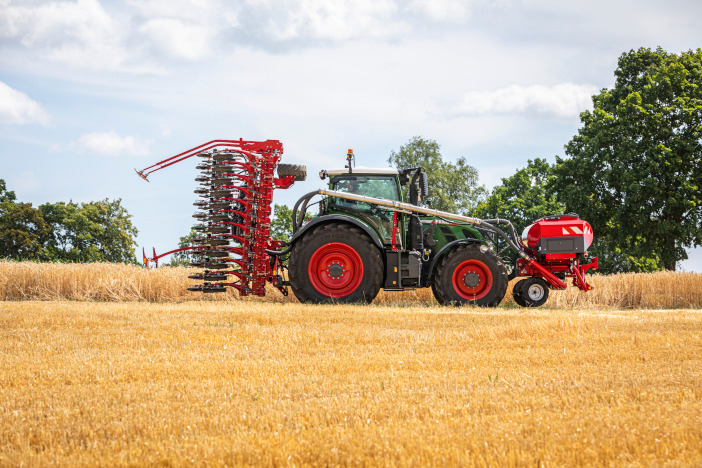 The Avatar SL is the smallest and most manoeuvrable Avatar seed drill with a mounted 3-point configuration designed for precise sowing in mulch seed conditions. The depth control roller of the SingleDisc coulter ensures a regular depth placement in uneven conditions. Row spacings of 25cm or 30cm pave the way for mechanical weed control.
The Avatar SL is used in combination with the Horsch Partner front tank. As an option, there will also be a solo version with an 800 litre seed tank in the rear. Hydraulic weight transfer achieves a coulter pressure of up to 240kg per coulter, with the weight of the tractor transferred to the seed coulters. This is useful especially in harder conditions and considerably extends the range of use of the machine.
Stephen Burcham, general manager for Horsch UK, said: "We are always innovating and developing our product range based on feedback from our customers, and from what the Horsch family learn farming our own land in Europe. The new Avatar SL and Sprinter SL drills expand these popular ranges to offer proven features at smaller working widths."
Sprinter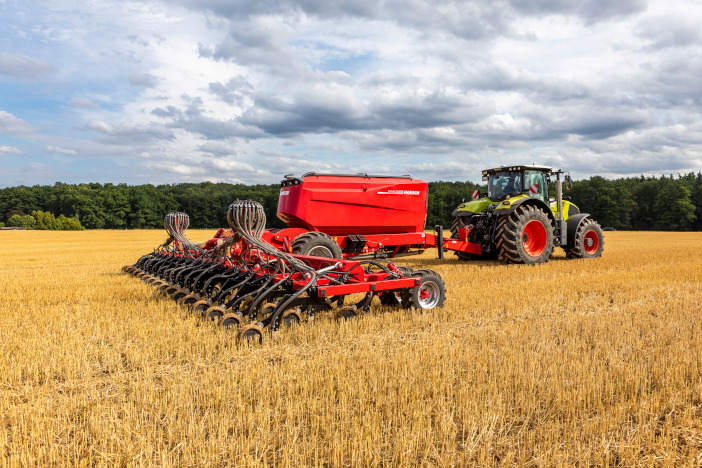 Sprinter 6.25 SL and 12.25 SC have joined the Sprinter tine seed drill range. The new models reduce tillage and work well in high amounts of straw residue, as well as in harder soils. The modesl are equipped with a tine seed coulter that creates a residue-free seed furrow. Three different tine coulters (110mm WideEdge, 21mm ThinEdge and 12mm UltraThinEdge) enable the farmer to additionally react to various conditions.
The new 6m SL mounted model works in combination with a Partner FT front tank, while the 12m trailed SC model is equipped with a 6300 litre double hopper and is available with a triple tank and additional MiniDrill options. Both feature tines with a 25cm spacing and a 180kg release force.
Maestro TX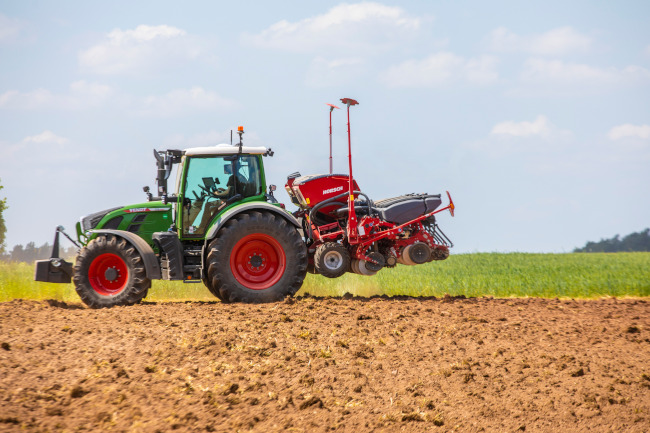 The new Horsch Maestro TX is a compact, single grain seed drill with 3-point linkage. It is equipped with a hydraulic telescopic slide frame on which the seeding units are mounted, allowing them to be expanded and contracted as required with working widths from 2.6m to 4.8m. It offers precise placement of the grain and an optimum embedding at operational speeds of up to 15kph.
On the Maestro 6 TX, common row spacings between 45 cm and 80 cm can be set and adjusted in 5cm steps. The Maestro 7 TX can also sow with a row spacing of 37.5cm or 40cm. If the middle row is deactivated, the operator can sow conventionally with 6 rows and a row spacing of 75cm or 80cm. The optional hydraulic weight transfer system guarantees higher coulter pressure while sowing.
The machine can be equipped with a 1300 litre fertiliser hopper and, as standard, is equipped with a fertiliser half-width shut-off. The fertiliser is applied with the Horsch metering devices at the single disc fertiliser coulter for underground fertilisation.