New Holland has announced the new Pro-Belt variable chamber round baler range, which will be previewed at local events this year before its public launch at the SIMA and EIMA events in November.
Simon Nichol, head of hay & forage product management, stated: "We developed the Pro-Belt Series to meet the specific needs of contractors and farmers who clock up a high annual use of their balers. Its dependability is a key success factor for them, as it performs equally well when the harvesting windows are anticipated or postponed.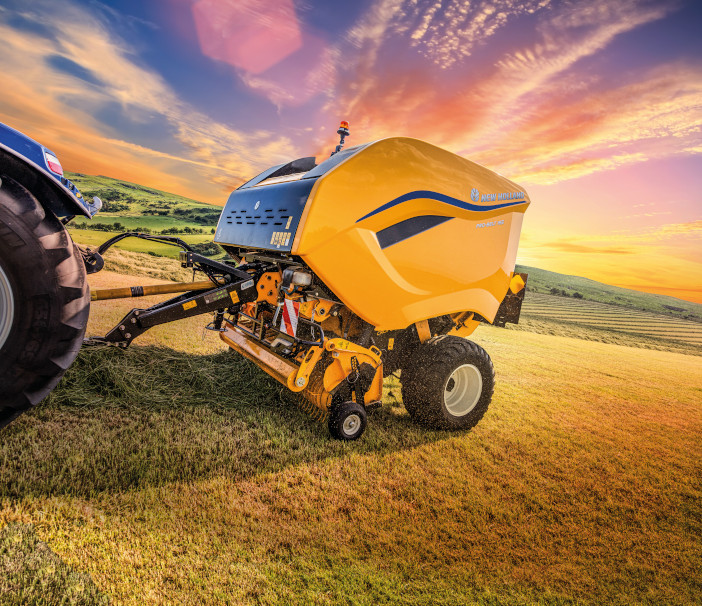 "It stands out for its exceptional productivity in all crop conditions, delivering high bale density that helps maintain the nutritional properties of the freshly harvested crop. What's more, this outstanding versatility and performance comes in a stylish, streamlined design."
The machine is based on feedback, collected through numerous test drives in key markets. It features a split gearbox for increased efficiency and robustness, as well as a streamlined design with fewer, stronger components. A heavy-duty 520mm diameter rotor is combined with an active drop floor and provides constant feedback to the operator to maximise productivity.
Capacity is said to be up to 30 tonnes per hour. For more information go to www.newholland.com