Tyre specialist BKT produces a wide range of tyres for spraying and weeding operations, recognising how the crop, tractor size and soil conditions can impact the choice of rubber.
Specialist tractors require narrow tyres from 16 to 28 inches, while larger machines require narrow shoes above 28 inches. In some cases, a twin tyre solution on the rear axle can be adopted for better load distribution.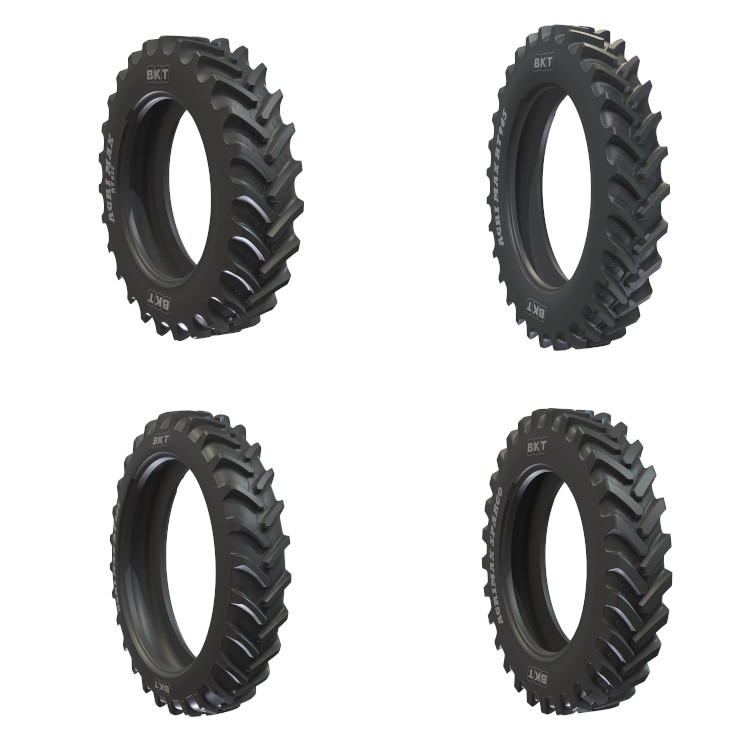 At the top of the range is the Agrimax Spargo, which has been developed with VF technology that can carry heavy loads at a lower pressure. It's available in seven sizes: VF 380/85 R 38, VF 380/90 R 46, VF 480/80 R 46, VF 380/90 R 50, VF 380/105 R 50, VF 420/95 R 50 and VF 480/80 R 50.
The Agrimax RT 955 is a radial tyre for heavy machinery and row crop applications. It's said to offer optimal stability and the best self-cleaning characteristics. Its rounded shoulder is designed to protect the soil and delicate crops, and the range features 23 sizes at present. Similar is the Agrimax RT 945, available in eight sizes, specially developed with a narrow tread to protect the yield.
Finally, there is the Agrimax RT 855, designed for row crop spraying and road and field applications. It's a radial tyre with 46 sizes and different compounds available to suit different requirements.