TV doctor, Dr Ranj Singh, has teamed up with ADHB to launch the return of the 'We Eat Balanced' campaign which encourages the public to 'Wake Up to B12'. The NHS doctor joined a morning milk round to offer advice to British households on the importance of ensuring a healthy, balanced diet and including vitamin B12 as part of that.
Adults should consume around 1.5 micrograms of B12 each day and this is easy to achieve with a balanced diet, although AHDB's research has shown that only half of adults know which foods to consume to ensure they reach the daily recommendation. Red meat and dairy products are key sources of the vitamin and milk, in particular, is an affordable way to support a nutrient-rich diet.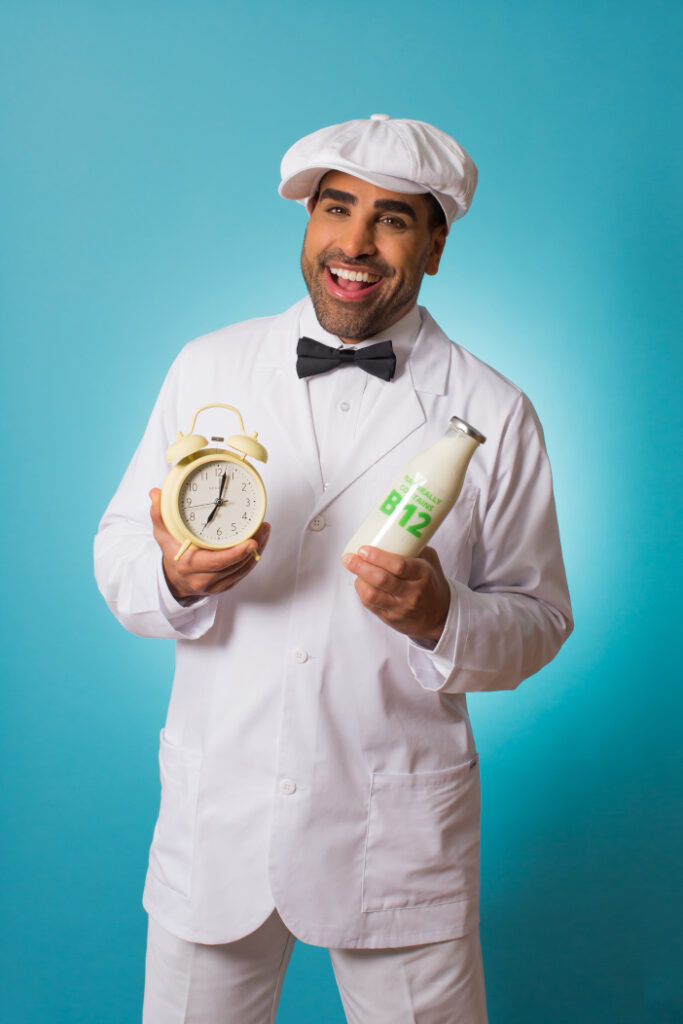 Benefits of B12
AHDB's campaign aims to help consumers understand the benefits of B12 and has produced tips on how to incorporate dairy products into meals in a cost-effective way.
Dr Ranj Singh explained that there are three significant health benefits to ensuring a varied and balanced diet, including vitamin B12:
B12 can help to reduce tiredness and fatigue.
B12 can help support the immune system to work normally 
B12 helps the body to release energy from food 
Dr Ranj Singh commented on his involvement in the campaign, explaining that there are many benefits to ensuring daily consumption of the vitamin. He said: "While many households will be looking to eat healthily in the most cost-effective way possible this year, milk is a great option for those that consume it, as it is packed with important nutrients like B12 at an affordable price.
"This January I'd encourage families to 'Wake Up to B12' with a healthy breakfast made up of foods such as milk and other dairy products."