According to speakers and exhibitors at last weeks Cereals Event, farmers can achieve productive, profitable and climate-friendly results by adopting synergistic practices.
Following a two year break, the event returned to Lincolnshire where manufacturers and speakers promoted progressive practices.
"It was wonderful to welcome everyone back to the site at Boothby Graffoe, Lincolnshire," said event organiser, Alli McEntyre.
"Events are such a positive way for the industry to engage, exchange knowledge and establish partnerships for the future. Everyone was excited to be back, discussing everything from carbon storage to business after BPS, and seeing live demos of autonomous tractors and seed spreading drones."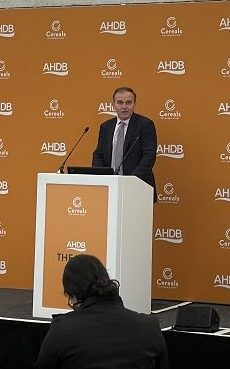 Sustainable Farming Incentive
During the event, Defra secretary George Eustice announced the rates farmers can expect to earn under the Sustainable Farming Incentive (SFI). From spring 2022, landowners and farmers can expect up to £70 per hectare to improve soil health.
"Our soil can provide a great opportunity to store carbon, reduce emissions, and improve water quality and biodiversity," he said. "That is why we want our future policies to support this movement. It's going to start with incentivising farmers to be custodians of their soils.
The SFI will consist of four different health standards: one on arable and horticultural soil, one on improved grassland, a third on moorland and rough grazing and a fourth on animal health and welfare. "If farmers get these things right it will improve their profitability," said Mr Eustice.
Victoria Prentis, undersecretary of state for Defra, voiced her agreement. "We are very keen to make the SFI as accessible as possible to as many farmers as we can – there is something in sustainable farming for pretty much everybody."
NFU president Minette Batters also spoke at the event, highlighting the important role growers will have in tackling climate change.
"As we look down the road to net zero, growers have a rare ability to fuel the bioeconomy and have a positive impact on decarbonisation within both farming and other sectors," she said. "Our arable farmers are also uniquely placed to capture carbon through soil management, such as through green cover crops or reduced tillage systems, and it's so important that government schemes such as the SFI properly incentivise, support and reward this type of work.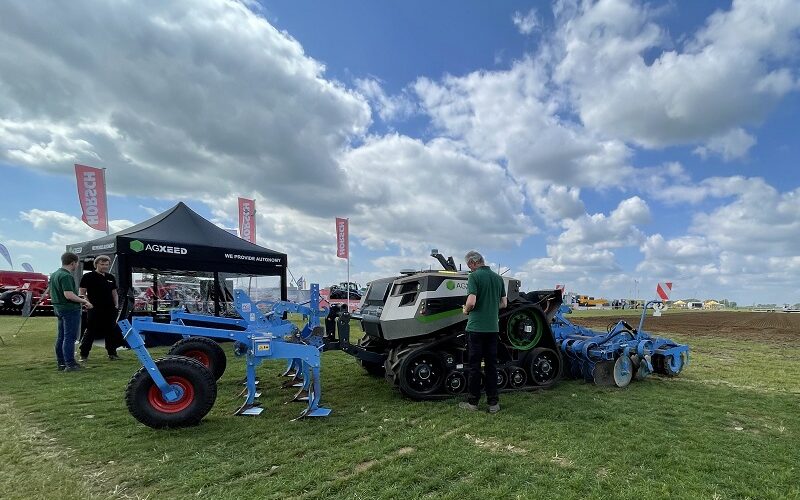 "But we can't underestimate the challenges," added Ms Batters. "One challenge we face is around building climate resilience, both on a national scale and on an individual farm basis to give our businesses the best chance of surviving and thriving in the future."
Creating synergy
Synergy was a common theme across the seminar programme. During the Synergistic Solutions seminar, Helen Chesshire, senior farming advisor at the Woodland Trust, outline how integrating foresty can create ecological and economic benefits.
"There are a wide range of benefits, but remember it's like having another enterprise; you'll need to put as much effort into your trees as you do your cereal rotation," she said.
In the demo area, the AgXeed autonomous AgBot could be seen cultivating a plot, entirely independent of a driver. Visitors were also able to see UK-first demonstrations from the teams at Harper Adams, Drone Ag, AutoSpray Systems and the British Drone Consortium.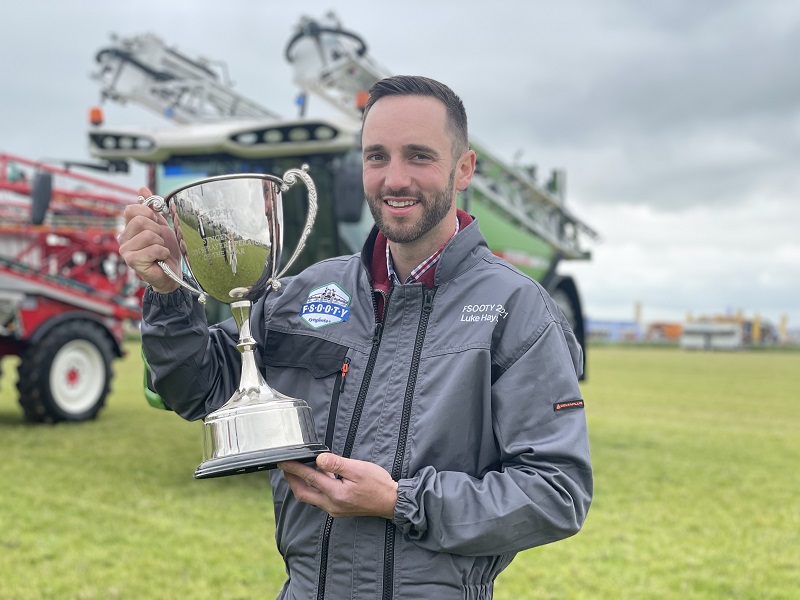 Crop mapping, seeding and fertiliser sprayer drones and unmanned ground vehicles worked in unison to demonstrate the capacity of this new technology to work effectively while also being carbon neutral.
In addition to this, there was the Syngenta Sprays and Sprayers Arena, showcasing the latest machines from key manufacturers. The Farm Sprayer Operator of the Year award was also handed out to Like Haines from Stevens Farm, Kent, who impressed judges with his commitment to good communication and planning.
"Farming is, without doubt, changing apace and it's vital that the whole industry stays abreast of the latest technology and advice," said Ms McEntyre. "We have some of the best, most forward-thinking farmers in the world, and it was clear to me this week that the industry isn't just meeting changing needs, it is chasing the future, ready to be productive, climate-friendly and profitable."