A series of tremendous vintage tractors and machinery competed for the top honours at the Newark Vintage Tractor & Heritage Show earlier this month.
Kevin Watson claimed the oldest tractor in show title, with a 1904 Sharp Auto Mower, the oldest tractor in the UK and possibly even the world.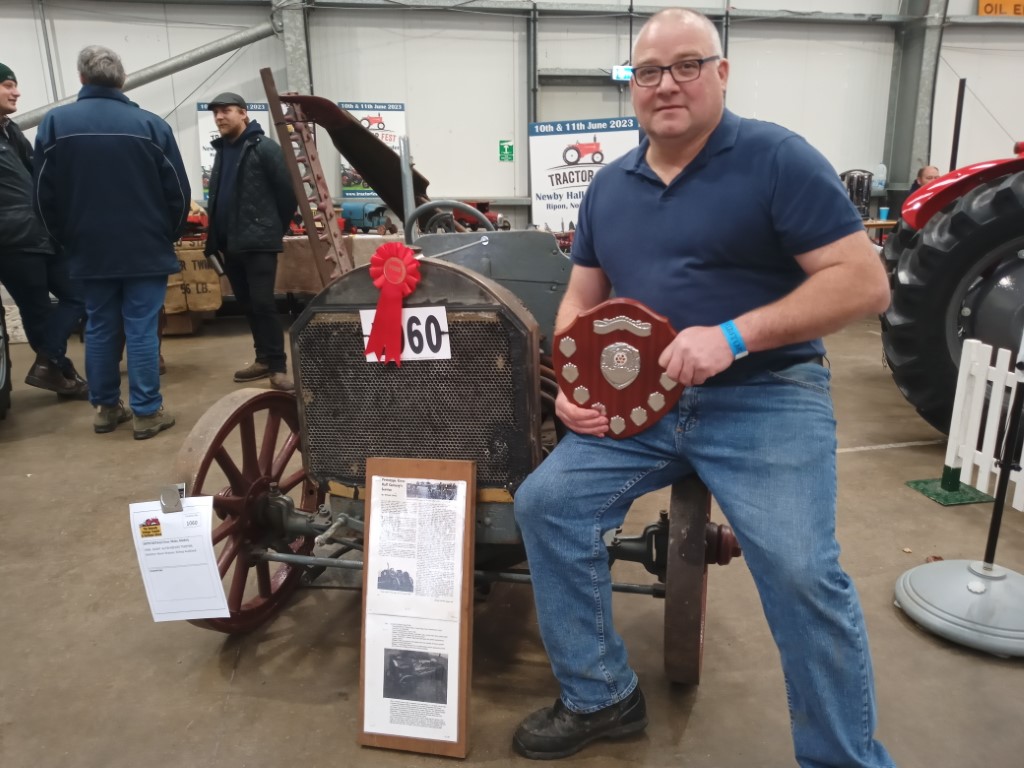 "When it was built, everyone was still making big steam engines, cumbersome things for heavy work," explained Mr Watson. "Wilfred Sharp wanted a tractor to do small jobs on the farm, to replace one horse rather than replacing 10 horses. He built this one as a prototype, and amongst the die-hard tractor enthusiasts it's always been a myth about whether it survives or not."
Mr Sharp sold the tractor to Power Farming magazine, which toured England with it throughout the 1950s. It was then sold to a private owner.
"I've known about it for 15-20 years, and it took me five years to buy it as the previous owner didn't want to sell it," said Mr Watson. The Humber engine is running, and he plans to take it to the odd working event. "It's a very historic, important tractor, and winning this award just topped the weekend off."
The best exhibit owned by someone under 30 was awarded to 27-year-old Ben Knowles, who exhibited his 1955 David Brown Taskmaster.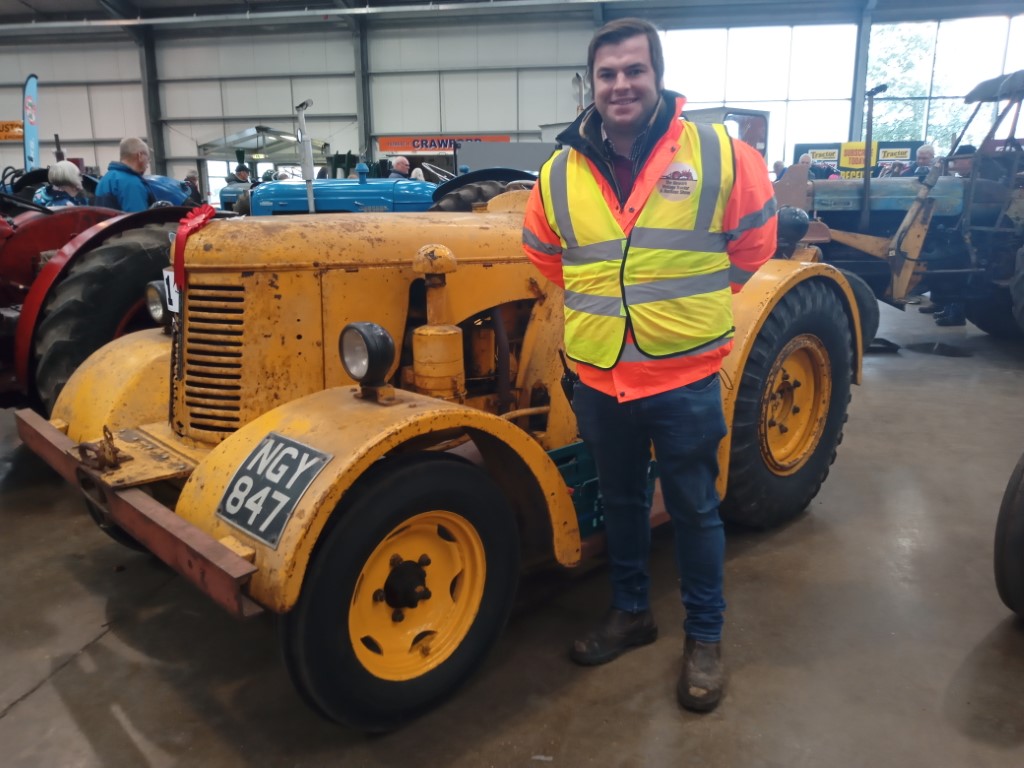 "I've always been into tractors; engineering runs in the family and exhibiting opens your horizons. I've been doing it for 10 years, and there's always a good social, fun element," said Mr Knowles, who is only the third owner of this tractor, of which there are just four of this model in existence.
"I haven't done much to it; every scratch and dent tells a story and I prefer to keep them original. It's got a bench seat so my wife and I go out on road runs – it does 40mph but handles really badly!"
Mr Knowles also has a couple of Fordsons, a David Brown 990 and 780, and he stewards for local tractor shows. "I was shocked to win – I wasn't expecting it at all and it means a lot; I had to shield during Covid so I haven't been out a lot – it was quite overwhelming."
In the commercial classes, Andrew Ibbotson's 1944 Bedford OWLB won the best pre-1950 British class. This was exhibited by Alex Smith, who stores it for Mr Ibbotson. The Bedford is currently in mid-restoration as a coal truck.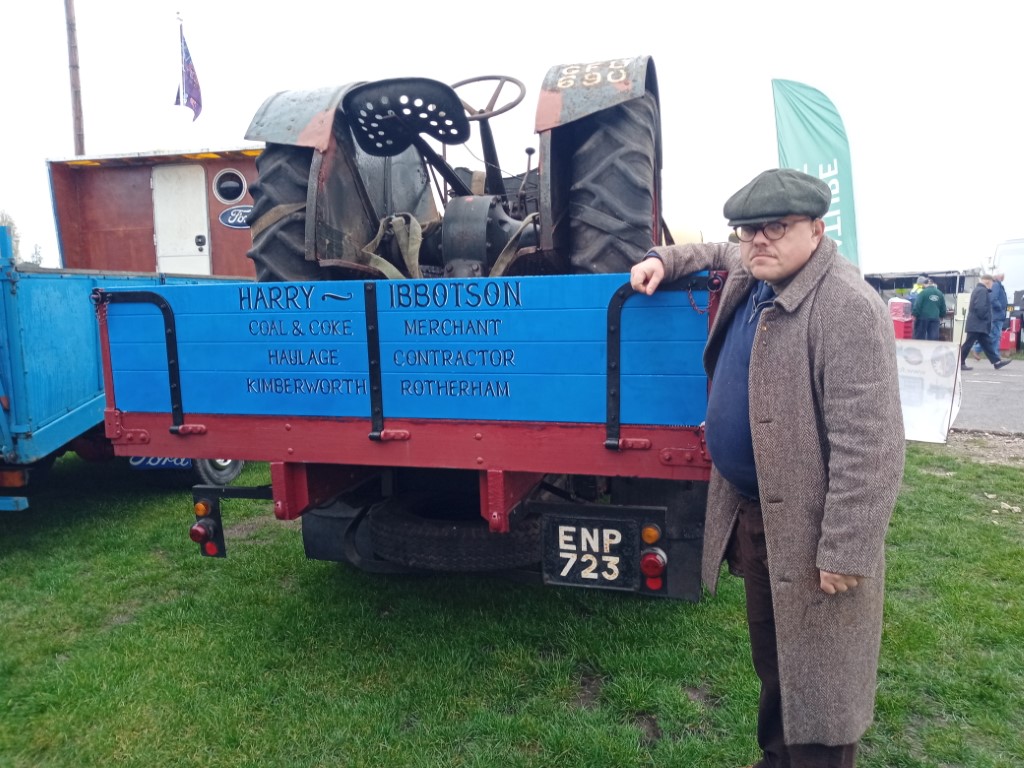 "Andrew's grandad Harry was a coal merchant and he used to go on rounds with him," said Mr Smith, who was also exhibiting a Fordson tractor at the show. "I've got 27 tractors altogether in various states, and military vehicles and cars as well – I'm trying to save them from the scrap man. If we don't preserve these vehicles, they'll be lost forever."
Other standout exhibits included a wide range of Rustons stationary engines, many of which were used to run water pumps or to automate formwork. A quirky highlight was a water-tight Fordson Major, developed by Mike Bigland of TVR sportscars to launch and recover boats for the RNLI.
A 1949 Massey Harris 722, believed to be the oldest working British-built combine harvester, attracted a lot of attention. It has spent its working life in Norfolk and was restored by a small team of enthusiasts including the current owner, Scott Bunting.
Another popular exhibit was a self-propelled S.P. Minor Jones baler, introduced in 1954 and driven from the Jones factory to the customer in North Wales. Only between six and eight of the machines were built and this is only one thought to have survived.
With so many enthusiasts in one place, there was strong demand for Saturday's auction, with 500 lots going under the hammer.
"It was a great entry – 100 more lots than last year and possibly a record," said auctioneer George Watchorn, divisional partner at Brown & Co. Attendance was also excellent, with 500 buyers registered despite the wet weather. "Everything sold very well – trade was really swift," he adds.
Highlights of the auction included a fully restored 1962 Fordson Super Major, which sold for £5,000, while a restored 1962 Fordson Super Dexter commanded £4,800. A 1972 John Deere 2120, with 9,100 hours on the clock, made £5,750.
Smaller implements and spare parts were similarly in demand. "We had two match ploughs which sold well; a Ransoms TS59 two-furrow went for £880 while a Kverneland three-furrow made £700."